Google Working On Next Generation Nexus 10, Could Debut at MWC
Google could debut a second generation Nexus 10 tablet with an upgraded graphics processor as soon as Mobile World Congress according to Bright Side of News.
The next iteration of the Nexus 10 tablet will likely use a new eight-core T678 graphics processor to replace the dual-core T604 graphics processor in the current Nexus 10 tablet. If the rumors are true, the Nexus 10 could be the first device to use the Mali T678 GPGPU, which would make it one of the fastest mobile devices yet.
One of the major complaints among users, and those who reviewed the Google Nexus 10, was its sluggishness; most likely caused by the high-resolution display. The new GPGPU in the next version should fix those issues, assuming Google keeps the same screen in the next version.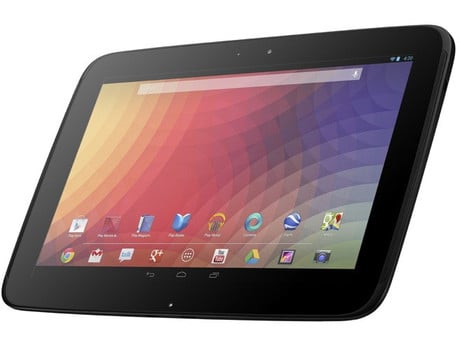 Bright Side of News claims the difference between the next generation of the Nexus 10 and the current version was "night and day" based on the prototype of the next version they saw. The next generation tablet used the same design as the current version, but that will likely change before launch.
The publication says Google will create a new design for the next Nexus 10 to address problems with the current model. Even with the new changes, any big "wow factor" in the design will likely have to wait for the third generation.
While there is a chance Google will unveil the next Nexus 10 tablet at Mobile World Congress, it seems unlikely. Google introduced the tablet in late October, 2012. By launching the new version in February 2013 Google would give the first Samsung-made tablet a five month lifecycle, which is even shorter than the life of the third generation iPad.
A more likely scenario is that Google will hold a special event later this year for the tablet, or it will announce the new version at Google I/O. Recent rumors say Google will also announce a new LG Nexus 5 and/or the Motorola X Phone at Google I/O in May.