Google's Second-Gen Nexus 10 Leaked with LG Branding
A Nexus 10 hardware refresh may be imminent if the latest leaks are to be believed, and this time it appears that Google is replacing partner Samsung in favor of LG in making the tablet. LG is also the partner chosen for Google's Nexus 4 smartphone last year and this year's Nexus 5 flagship Android phone.
The second generation Nexus 10 leak shows an image with LG branding on it, and the image was posted to a Reddit forum by an O2 carrier employee. The image was posted on Pocket-lint and has since been removed, with O2 owner Telefonica saying that the alleged photo in question is not a "Telefonica image and we are not aware of a new Nexus 10."
"It's completely genuine," the employee explains referencing the image that was posted. "I was wondering why there was no status bar, then I assumed it's a render made by Telefonica and not Google so things aren't perfect like all carrier renders."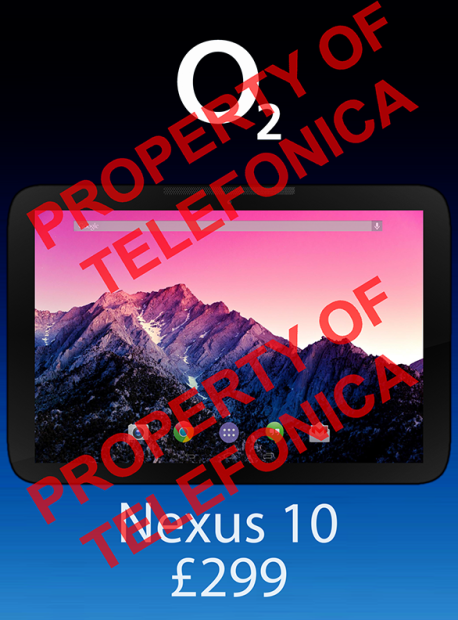 Previous rumors suggested that Asus may be the manufacturing partner for this year's Nexus 10 tablet. Asus made last year's Nexus 7 and this year's Nexus 7 late 2013 edition.
A specific release date is not available, but past indications suggest that the tablet may arrive as early as November 22, which would mean that the larger Google Nexus tablet would launch on the same day that Microsoft's Xbox One gaming console becomes available as well as the Nokia Lumia 2520 Windows RT-based tablet making for a busy holiday shopping season.
As LG recently refreshed its tablet with the LG G Pad, the Nexus 10 by LG for late 2013 could borrow a similar design and specs. The leaked image posted show a tablet with straight edges and rounded corners.
A price tag of around $480 was given, but it's unclear if the tablet will come in with this price point when it is released. If it does, it will be extremely close in pricing to Apple's 9.7-inch iPad Air this year.
Last year's Nexus 10 tablet made by Samsung was priced at just $400. Samsung's Galaxy Note 10.1 2014 Edition, which has the same display but comes with added support for an S Pen digitizer, starts at $550 in comparison.
The Nexus 10 by LG is expected to at least maintain the high resolution screen of last year's model to give the iPad some competition in the space.

This article may contain affiliate links. Click here for more details.