GoPro Karma Drone for Sale, Should You Buy One?
The GoPro Karma is available for sale after a rough launch. GoPro recalled the Karma shortly after launching the drone last October. GoPro claims it found a fix for an issue that caused customers' drones to fall from the sky.
The Karma is GoPro's first drone and works with the company's popular HERO action cameras. Many outdoor and drone enthusiasts were excited about the drone when it launched because its modular design meant that a single camera could be used for both aerial and handheld shots.  You can see a full overview of the GoPro Karma in the video below.
Read: How to Find a DJI Mavic Pro in Stock
Unfortunately, some of the first GoPro Karma drones fell out of the sky because of a design defect that caused the battery to disconnect mid-flight. Below is an example of a GoPro Karma crashing during what appears to be a mundane flight.
https://youtu.be/i4nRalvmBhA?t=1m57s
In a press release, GoPro stresses that the company identified the cause of the crashes and is confident in the fix: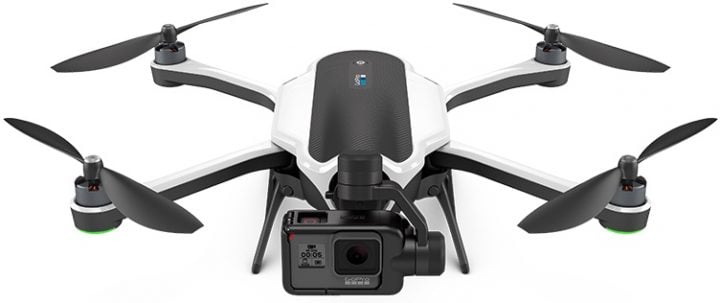 "GoPro voluntarily withdrew Karma in November 2016 after a small number of cases where batteries disconnected during flight, resulting in a loss of power.  GoPro identified the issue as related to the latch mechanism which secured the drone's battery. A redesigned battery latch has been incorporated into the updated Karma drone to solve the issue."
https://www.youtube.com/watch?v=9CRIY_vsjyU
GoPro missed selling the Karma during the critical holiday shopping season, while competitor DJI saw more demand than it could handle for the Mavic Pro. The Mavic Pro is also a folding drone, but its camera is fixed in place. While the GoPro Karma was sidelined, videographers have uploaded some truly stunning videos over the past couple of months. DJI has the advantage of building consumer-oriented drones for years and is perhaps a safer bet than the GoPro HERO5.
The GoPro Karma is available to order on GoPro.com and select retailers. The Karma bundled with a HERO5 Black camera is selling for $1,099.99. If you already have a HERO 5 or HERO 4 camera you can buy the Karma for $799.99. If you're eager to get your hands on the Karma, GoPro.com lists the Karma with HERO 5 Black bundle as available with two-day shipping the United States.
You might want to hold tight on pulling the trigger on the Karma until others get their hands on the updated version and test them out.

As an Amazon Associate I earn from qualifying purchases.