GottaBeFunded: Last Alert – Find Your iPhone Even When It's Dead
Dan Shapley spends an inordinate amount of time looking for his iPhone. It's not that he's prone to losing it himself so much, he just lives in a house with game-obsessed kids.
"I've got three kids that continually sneak off to some corner of the house with my iPhone, play games until the battery dies, set it aside, then immediately forget where they left it."
Trying to find a phone you can't call is frustrating. And Apple's Find My iPhone won't work unless the device has power.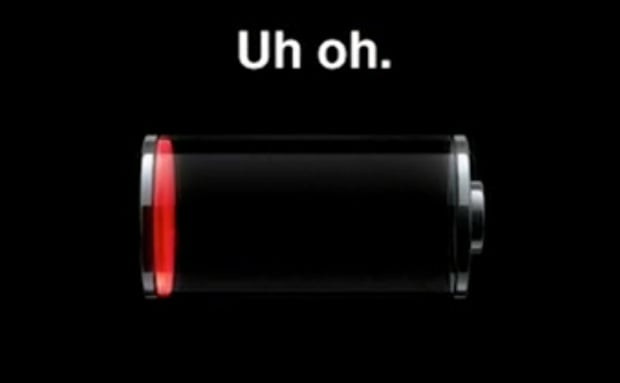 Shapley has already lost two iPods to the drain and forget phenomenon, so he decided to develop an app to help people like him. (Unfortunately there's no app that will teach kids discipline and responsibility…) He's calling it Last Alert and is attempting to raise $3,500 on KickStarter to pay the iPhone programmer and help with advertising costs.
Last Alert will combine three useful elements: user-customizable, audible low battery alarms, email alerts with GPS coordinates, tracking from a second iOS device.
The last one is my favorite aspect. If you have a second iDevice in the house with Last Alert, it can lead you to the dead device with Sonar-like pinging sounds as you get closer.
Even if you don't have kids, this app will prove useful for people who accidentally leave their iPhone, iPod touch, or iPad somewhere — such as a friend's house or at work — and don't realize it until it's too late. With email alerts you'll at least know where to find it if it's not within earshot.
Last Alert is a little over $1,000 away from reaching the funding goal and there are 8 days left. Backers can contribute as little as $1, but at the $5 level you'll be able to download the app for free once it's out.
Backing closes Thursday March 8 at 7:09am Eastern. If you're interested, head over to KickStarter to pledge.
What is KickStarter?
KickStarter is a crowdfunding website that allows everyday gadget lovers like you and me to invest in ideas and products. By investing, you can get early access to the products and help bring cool gear to life that might never have made it to the market.
GottaBeFunded is a new series on GottaBeMobile highlighting innovative, exciting and cool gadgets and accessories on KickStarter and other crowdfunding websites. To have your product considered for a future GottaBeFunded article, email [email protected] with GottaBeFunded in the subject line.

As an Amazon Associate I earn from qualifying purchases.