GottaBeFunded: playGo AP1 Retrofits Your Speakers with Airplay
If you wish your speaker system included AirPlay technology, but you don't want to replace your system with one that's AirPlay compatible, the playGo AP1 from BICOM, Inc. will do the trick.
This Kickstarter project receives audio from your iOS device or Mac using AirPlay technology giving you the option to continue listening to the same album you enjoyed in your car when you get home.
Unplug the headphones and hit the AirPlay button on the music player on your iPhone, iPod Touch or iPad and continue enjoying your jams.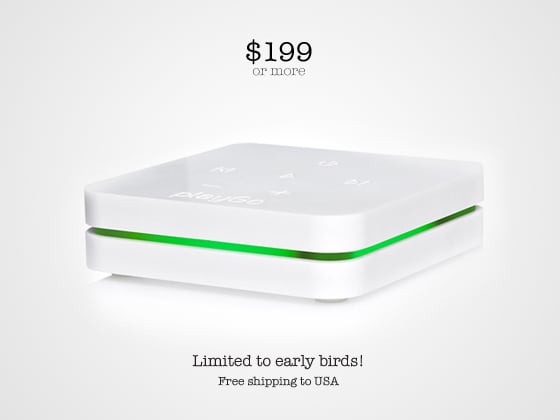 With the playGo AP1 you can connect using Wi-Fi or Ethernet and your home network. It supports DLNA so that even DRM audio and video will work. The playGo AP1 syncs with any iOS device and plays from apps like the built-in Music or Videos app, Pandora, Rhapsody, Spotify and more. The streaming supports lossless audio, so you get higher quality sound. Use it for audio from music, podcasts, games and video.
Two things makes this project worthwhile. The playGo AP1 compares to the Apple TV in size, meaning you don't have a huge new component hooked up to your stereo system. They also kept the price to a reasonable amount. All AirPlay systems cost more than you'd expect. Some cost $300 or more.
You could go with the $99 Apple AirPort Express, but that doesn't include Gigabit connections or anything other than 802.11n. The playGo AP1 makes more sense if you don't want to replace your current networking solution.
You can also plug in your iOS device using the built-in USB port to stream audio as you charge your device. This also helps people who don't have new iOS devices with AirPlay.
The playGo AP1 is available now as a Kickstarter project. If the company reaches their $150,000 goal by July 5, 2012, then you can get yours. The funding levels are as follows:
$10 – a white playGo TOSLINK audio cable
$199 – a playGo AP1 unit if you're one of the first 1,000
$225 – a playGo AP1 unit if as well at the lower initial price
$399 – a unit plus "premium powered speakers"
$549 – a playGo AP1 multi-room pack with 3 units and all you need for listening in 3 rooms
$1,499 – a special playGo AP1 unit with a corian finish and the speakers as well as an invite to the launch party in NY
$8,750 – for dealers who wish to sell the unit – they will receive 50 units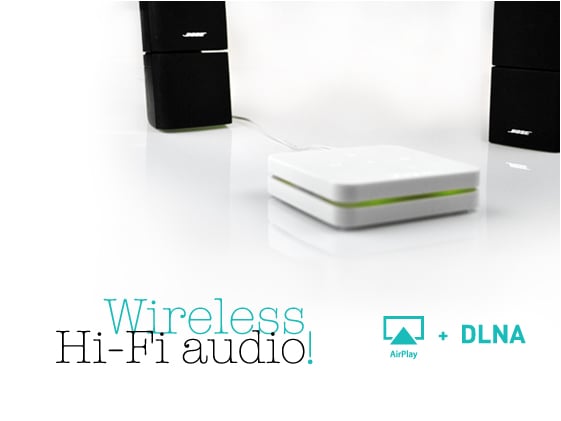 BICOM plans to charge $275 for the unit after the Kickstarter project finishes. They estimate delivery in November 2012.

As an Amazon Associate I earn from qualifying purchases.