GottaBeMobile April InkShow Roundup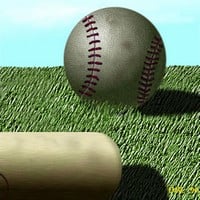 Baseball season kicked off in April and we fielded quite a lineup of InkShows here at GottaBeMobile.com. We took a look at the new heavy hitting Tablet PCs from Toshiba and Gateway as well as the Nokia N800 Internet Tablet. Rob got us all in trouble with the umpire, also known as the Bag Lady. And Hugo Ortega is just starting to get warmed up in the bullpen joining Dennis and Warner in the return of podcasting to GBM.
Hardware InkShows
Software InkShows
Accessory InkShows
Audio InkShows
Look for more great InkShow content in May, including Hugo Ortega's debut with an InkShow featuring the OQO Model 02. Stay tuned.
Remember you can subscribe to the GBM Audio podcasts on iTunes at this link, or directly via your RSS Reader with this link.
All GottaBeMobile.com InkShows are sponsored by:
>

As an Amazon Associate I earn from qualifying purchases.