GottaBeMobile August InkShow and Podcast Roundup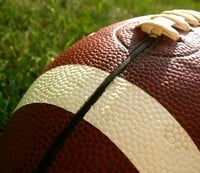 According to the calendar we are turning the corner from summer to autumn and with that comes back to school time, football season, anticipation of the holidays, and, of course, a new burst of gadget lust from geeks everywhere. Although I'm not sure gadget lust has a particular season. In any event, August was as hot as a late summer day when it came to GBM InkShow action because we had plenty of exciting hardware action for you to take a look at. Everything from Hugo's first peek at the HTC Shift, to the Gateway E295, and even a look at ProClip's mounting solutions for your car. So check out the August lineup and let us know your comments and what you may or may not be lusting over.
All GottaBeMobile.com InkShows are sponsored by:
GBM August Podcasts
August was also a month full of GBM Podcast action. Find out just how many mobile devices Hugo claims to have, how we think the HTC Shift will affect mobile computing, and what kind of impact Qualcomm and Broadcom may have on all of our mobile connectivity.
Remember you can subscribe to the GBM Audio podcasts on iTunes at this link, or directly via your RSS Reader with this link.
>

As an Amazon Associate I earn from qualifying purchases.