GottaBeMobile Software InkShow: OneNote Calendar

Josh Einstein is the man. Not only is he the much admired developer of Tablet Enhancements for Outlook, he has now become every OneNote user's favorite developer. He recently released OneNote Calendar, a handy application that takes your OneNote data and displays it in a calendar format. Your OneNote notes are displayed in the order of the last date they were modified. Not only is this a handy way to view your notes, it is also an excellent graphic representation of how busy you might have been on a given day or during a particular period of time.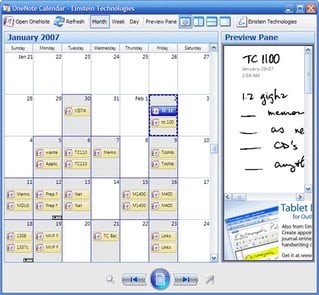 In this short Software Inkshow, I walk through the program, its controls and functionality. This is an excellent addition to any OneNote users toolbox. Especially if you're like me and you forgot where you might have filed away a specific note.
>
Enjoy!
All GottaBeMobile.com InkShows are sponsored by:

As an Amazon Associate I earn from qualifying purchases.