GottaBeMobile Will Be Going Even More Mobile Soon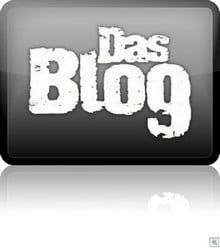 If you use a mobile device like a smartphone and ever wondered why we haven't made our site available for those smaller platforms yet, we've got news coming for you. We've been waiting for the blogging software we use, Dasblog, to roll out the latest version (1.9) which builds this functionality in. Good news. Dasblog 1.9 is out, (read more about it from Omar Shahine and Scott Hanselman) and soon you'll be able to keep up with all the GottaBeMobile.com news and fun right from your handheld.
In the meantime, if you use Bloglines for your feedreader, you might want to check out the new functions that Bloglines has added to their Bloglines Mobile. Bloglines has integrated Skweezer technology into their mobile offering which will format any link you click on from Bloglines Mobile for your small screen. As Bloglines is my mobile feedreader of choice, I've been tyring this out and it works very well on my PPC 6700. Google has had a similar option for some time now, but I prefer Bloglines. There is also the new Newsgator Go! service that formats feeds for mobile devices as well, if you are a Newsgator fan.
In any case, look for GottaBeMobile to be even more mobile soon as we gear up for the switch to DasBlog 1.9.

As an Amazon Associate I earn from qualifying purchases.