GottaBeMobile.com – Expanding staff and coverage!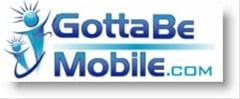 Well, as we approach the one year anniversary of the launch of GottaBeMobile.com, we've looked back and seen what a great ride it has been so far. We also have spent some time with our team looking forward a bit and discussing what the future may hold!
The reception we have gotten in terms of reader comments, page views, and general support from sponsors and advertisers has been tremendous (Thank you!). This has resulted in our looking to strategically do more on the site. We have a number of ideas as to what expansion could look like for GBM, but are finalizing a general Mission / Vision statement on that as I speak. There are a number of great things happening in the Tablet PC, UMPC, and general portable computing space as well as mobility in general, so look for new areas of coverage soon from GBM. We are excited about our future plans!
In order to support this expanding vision, we want to make sure never to dilute or short change the coverage we are proving now in News, forums, and InkShows. So in order to continue to maintain the load, we have added a new GBM Team member! Please extend your welcoming wishes to the newest Team GottaBeMobile member, Mr. Eddie Vanderbeck!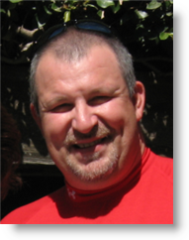 Eddie has been a Tablet PC enthusiast for many years, but has a lot of experience in many other areas in mobility and Microsoft technologies. As a very mobile user during his professional career, he has really grown to appreciate the value of a good set of mobile computing tools. Eddie recently sold a technology business where he was in charge of all the day to day operational duties for the internal systems and supporting a mobile work force, so knows desktop and mobile computers and their related support needs well. You may have heard us mention Eddie as our official cameraman at CES this year, where he rolled up his sleeves, stayed up all night and generally provided some great background support for the team in a quality manner (ask him sometime about he and Matt and Splotch getting lost in the service sections of the Bellagio casino).
So look for Eddie to be present on the site in most all areas, but keep an eye out for some new areas that he may be involved in for us as well as we finalize those growth plans. Give him a shoutout and welcome to the team! He can be reached at eddieatgottabemobiledotcom. Let him know your high expectations of him, just to get him started off on the right foot! :)
As always, we understand that our growth and support comes directly from you, our readers and subscribers. We are most excited about what is happenning at GBM, but would be doing it for naught if not for your good feedback and support. Thanks for all that, and please continue to let how we are doing for you, and how we coan continue to improve and grow.

As an Amazon Associate I earn from qualifying purchases.