GottaBeMobile.com interview with Agilix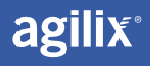 If you have been following Tablet PCs for any length of time, you have surely heard of Agilix. Agilix was an early stand-out in the Tablet PC space with their GoBinder application, development on FranklinCovey's Plan Plus for Windows XP, and their Infinotes SDK. If you know what you are looking for, you will see the Infinotes SDK being used in a lot of applications today.
I recently had the opportunity to interview Mark Calkins, Vice President of Marketing for Agilix, about where they are headed and the future of GoBinder, their popular notetaking application for the Tablet PC.
Rob Bushway: Mark, it has been 4 years since the launch of the Tablet PC platform. I remember early on that Agilix was leading the way in the development of Tablet PC applications, with Tablet Planner, GoBinder, and InfiNotes. It seemed to many folks in the tablet pc space that Agilix was the poster child for what we all hoped lay ahead for Tablet PC software. Talk to me a little bit about the start-up of Agilix and those first couple of years.
Mark Calkins: I wasn't here the first few years, so I missed that phase. But the team talks about it quite often. The early Agilix team created some amazing solutions for FranklinCovey and ones that we sold. We banked a lot on the Tablet PC market, and unfortunately it didn't take off like we had hoped. The company was even smaller then than it is now, and yet we achieved a lot. It was pretty exciting from what I understand. It helps to have an experienced team with a focus. The focus was clear and the products were delivered. Unfortunately, the market didn't materialize as we all expected, so we had to branch out. That's what took us to the education market in the first place.
Rob Bushway: With the release of GoBinder 2006 earlier this year, Agilix seemed to lose a lot of momentum with GoBinder, in my opinion due to a buggy release. We were all looking forward to module development, plug-ins, further enhancements to GoBinder, etc. I know there was a big rewrite to go to .net 2.0. What happened? Have things stabilized out?
Mark Calkins: Agilix was experimenting with a new architecture. First, we were moving to a new platform, the .NET Framework. We were hoping this would cut development time and costs, and allow us to leverage the work we had done with InfiNotes. Second, we were hoping to build a single platform that would allow us to support our work with FranklinCovey, our efforts in the higher education space as well as continue our efforts with GoBinder. Third, we were trying to build an open architecture, so others could extend what we were doing. On paper it made a lot of sense. The challenge was making it happen—we ran into a number of technical issues. It seemed that .NET was not ready for prime time, at least for shrink wrapped software. It was way too slow. And we found we were trying to do too much at the same time. And trying to do one platform didn't appear to work. What worked well architecture wise for FranklinCovey did not work well for higher education. And we didn't anticipate the time it would take to make the SDK a reality. So a combination of too many objectives with too few resources and some unfortunately architecture issues resulted in something that didn't quite meet our expectations. We had to go back to the drawing board.
We decided we could not be all things to a lot of different people and markets. We saw our future as getting more into education and learning, so we made the decision to focus there. We decided to learn from our mistakes and ended up re-architecting a whole new product, called GoCourse. This product became the basis for second version of Blackboard Backpack, and a few other projects we have done for Thomson and Early College. The results were fantastic. The platform really delivers. It runs on .NET 2.0, it's amazingly fast and is very customizable, allowing us to support a variety of education-oriented solutions.
Rob Bushway: I'm sure you've felt the pressure, on many fronts, from Microsoft and OneNote 2007. What does that mean for the future of GoBinder and your focus on Tablet PC development? Are we going to see a GoBinder 2007 release?
Mark Calkins: There's no question that Microsoft cannot be ignored, even in the Tablet PC space. While I doubt OneNote 2003 met Microsoft's expectations, the product does have some great capabilities. And what we've seen from OneNote 2007 shows Microsoft is definitely committed to this space. We sort of figured we'd never be able to take Microsoft head on, and that's another reason we decided to go over to education and learning markets with some unique capabilities. Sure, OneNote is widely distributed in colleges, but it doesn't do anything like what Blackboard Backpack or Early College EPIC do. And where we are heading will take us further from what OneNote does. The education and learning markets have great potential and we like the direction it is going.
We definitely won't abandon the Tablet PC. It's too easy for us to leverage our InfiNotes work. And the Tablet PC is a great product for higher education. But I doubt we'll spend much time in the general purpose Tablet PC market in the future. FranklinCovey still delivers their solutions, which we will continue to support. Both make the Tablet PC a natural for us to continue to support going forward.
I'm not sure we will do a GoBinder 2007 that would be a natural follow on to GoBinder 2006. We want to stick with the GoCourse platform and there are a number of things we dropped out of the previous architecture to make it faster and more robust. These were features that were hard to maintain and little demand in the higher education market. And we won't be supporting the SDK any longer—we just don't have enough resources (technically, it never made it out of beta test). If and when we come out with GoBinder 2007, it will have a definite education, training and learning focus, along with Tablet PC support. Many of the features will be similar to GoBinder 2006's, but quite a bit will change. Some features will be gone.
Rob Bushway: Being heavily focused on the education market, what has been your experience with the Tablet PC roll-out in the education sector? Are you seeing many deployments or are they mostly laptop based? In your opinion, is it trending up or down?
Mark Calkins: The Tablet PC has a lot of potential in education, especially higher education and K-12. It is definitely making progress, but unfortunately not fast enough. Many implementations are still laptop based. There are some great exceptions, and we hope they continue. Quite often, when we demonstrate Blackboard Backpack and show the Tablet PC features it supports, people are still pretty blown away.
Rob Bushway: Where is Agilix focused right now? Who is Agilix's customer?
Mark Calkins: Agilix is focused on one major effort: building private-label versions of our GoCourse application platform for ISVs and SIs in education and in learning. We started in higher education, and are now moving to government and corporate markets. We are getting a lot of traction, and that is encouraging. There is a HUGE need for what we are doing in serving the department of defense. Everyone who has seen our solution is completely amazed by what we are doing. We think there is the same potential in the corporate market as well. And some of our work is taking us outside the U.S, such as China.
At the same time, we are still looking at a solution we can deliver ourselves. We are working on a new plan that is quite different from anything we've done. Still focused on learning, but moving out in a new direction, leveraging Web 2.0 trends. It's still in prototype stage, but we're pretty excited about it. We think it has a good chance of being a delivered solution in the future, although only time will tell at this point.
We really like the whole education, training and learning space. So that's the focus. Primarily selling to vendors, like Blackboard, Early College and Thomson. But with plans to do some direct to users, but very unlike what we've done in the past.
Rob Bushway: Talk to me about your software team. I met several of them years ago when they used to work for Folio Corporation; and really enjoyed getting to know Bernd and Jeff at various forums and conferences. You guys have managed to hold on to a great set of engineers.
Mark Calkins: We have some incredibly talented developers at Agilix. I've been in high tech for 30 years, and haven't worked with a team like this one. Every single developer is able to do what 3-5 people do in other companies, and a lot faster too. With our new direction, people are more excited at Agilix than we have been in a long time, since the early days of the company. There is a new energy here, and that has also helped to make these guys more committed and productive.
Rob Bushway: What advice would you give to the small ISV shop starting to develop and market mobile software?
Mark Calkins: That's a good question. We have probably developed a couple double business plans to get to where we are now. What we started out doing is not what we're doing now. I'm not sure we have all the answers but a few things seem clear. First, it's great to get focused, but you need to be very flexible. If what you are working on isn't working, don't be afraid to make a change in direction. Second, take risks with new opportunities. You can't succeed without taking risks, even if you make big mistakes. For example, Windows Vista looks like it has some pretty amazing opportunities with mobility, and from what we've heard from Microsoft, it doesn't appear that many companies are fully leveraging some of the built-in mobility features yet. RSS and peer-to-peer networking could be very interesting aspects of Vista that have yet to be exploited, for example. Third, get connected. Probably one of the most amazing things about Agilix is how well connected the company is with Intel, Microsoft and other key players in our market. We are able to do things that many other companies much larger than we can do. For example, right now we are doing a joint marketing project with Intel that they are paying for that is hitting over 20,000 education executives with some very high touch marketing. We would have never got that without connections. Of course, it doesn't hurt that our new platform, GoCourse, is optimized for Core Duo either.
Rob Bushway: Mark, thanks for taking the time to do this interview. I know our readers really appreciate the update on Agilix.
Mark Calkins: You're welcome.

As an Amazon Associate I earn from qualifying purchases.