GottaNeed for Speed: Why I Chose a Verizon 4G iPad to Use With AT&T's HSPA+ Service
The debate for most 4G-hopeful iPad owners in the U.S. will be which network to choose between AT&T and Verizon Wireless, and that's a valid concern and my colleague K.T. Bradford had detailed many considerations to make when choosing your LTE iPad. For me, though, AT&T's network may offer users more flexibility and the reason is HSPA+. Potentially, your best bet in terms of 4G LTE coverage and HSPA+ may be to buy a Verizon iPad and use AT&T service where it makes sense.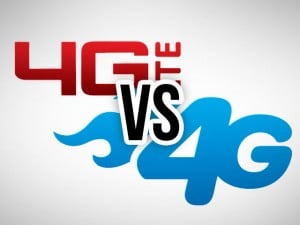 4G Speed Tests Shows Comparable LTE Performance
In my testing where Verizon and AT&T both have LTE turned on in the San Francisco Bay Area, LTE speeds were comparable on both networks. The real difference in speeds between the two networks is between 3G speeds. Verizon's EVDO network gave me bursts of around 1 Mbps, most often times just under 1 Mbps. On AT&T's HSPA+ network, I get between 1-3 Mbps, usually averaging between 2-3 Mbps, which is at least double the speed of Verizon's 3G network, giving HSPA+ an edge where non-LTE networks are concerned.
The Issue of the Network-Locked iPad
Apple announced that there will be two flavors of 4G LTE iPads–one for Verizon and one for AT&T. As Verizon and AT&T operate LTE networks on different spectrums, the two models are not interchangeable for the two networks and users who buy the Verizon iPad are locked into Verizon's 4G LTE network as users with AT&T iPad are locked into AT&T's network. However, Apple said that the LTE-locked iPads would be 3G world-ready devices. The story with 3G CDMA/EVDO and GSM/HSPA+ is different as those radios may still be unlocked as they have been in prior 3G iPad models.
In the past, Apple sold their iPad tablets unlocked as the tablets did not require a long-term data contract and users are free to activate and stop their data contracts in any given month. Data plan pricing are month-to-month. Potentially, the non LTE radio portions of the 4G iPad would be unlocked for world travel still so a Verizon 4G LTE iPad would only be locked onto Verizon's network as far as LTE is concerned. If the iPad ships SIM unlocked, as it had before, users can swap in a micro SIM from AT&T and use Verizon's 4G iPad on AT&T's 3G and 4G HSPA+ network–they just can't use a Verizon 4G iPad on AT&T's LTE network.
The Hardware Support on the iPad: 
According to Apple's page, Verizon's iPad models support the following bands: Wi-Fi + 4G for Verizon model: LTE6 (700 MHz); CDMA EV-DO Rev. A (800, 1900 MHz); UMTS/HSPA/HSPA+/DC-HSDPA (850, 900, 1900, 2100 MHz); GSM/EDGE (850, 900, 1800, 1900 MHz)–this will make the Verizon iPad compatible with AT&T's HSPA+ network. AT&T's 4G iPads will support the following bands: Wi-Fi + 4G for AT&T model: LTE6 (700, 2100 MHz); UMTS/HSPA/HSPA+/DC-HSDPA (850, 900, 1900, 2100 MHz); GSM/EDGE (850, 900, 1800, 1900 MHz). As AT&T's model lack CDMA/EVDO support, AT&T's iPad model won't be able to hop on Verizon's network.
Why Choose Verizon for Hardware and AT&T for Service?
So why would anyone do this? While Verizon's 4G LTE coverage is the most robust compared to other carriers in the U.S., 3G on HSPA/HSPA+ is still faster than on Verizon's 3G EVDO network. That essentially means that in most cases, AT&T's 3G is faster than Verizon's 4G.
So for business users who may frequent LTE and non-LTE areas, or those who may travel between an area with LTE and areas without LTE coverage, Verizon's LTE iPad may be the best way to go as it offers the option for LTE as well as the flexibility to add on AT&T's non-LTE service in the future.
For instance, if I lived in an LTE city–let's call it City A–and commute to a non-Verizon LTE City B for work and my employer was willing to pick up my mobile broadband plan, I can get a month-to-month micro SIM from Verizon and an iPad 4G from Verizon for use in City A where Verizon LTE is present. When I am in City B or off-site for work where Verizon doesn't have LTE, I can potentially pop in a micro SIM from AT&T that would allow me to surf at 4G HSPA+ speeds, which are about double the speeds of Verizon's non-4G speeds.
If you go this route, be sure to check out AT&T's HSPA+ coverage. Though HSPA+ isn't available everywhere, its coverage is in more areas than LTE is, and Verizon's LTE coverage is more widely deployed in the U.S. than AT&T's LTE is at this time.
And since iPad data plans are month-to-month, you can start or stop your service at any time without any long-term commitments, offering you the flexibility to 'network hop' between Verizon's and AT&T's 3G service if you choose.
The situation makes even more sense for those who make infrequent trips to non-4G coverage areas. If you have strong Verizon signal and spend most of your time in Verizon 4G where coverage is more robust, Verizon may be the network and iPad 4G of choice for you. And when you travel to an area not serviced by Verizon LTE, signing up for a month of AT&T's HSPA+ service may be a good alternative to Verizon's 3G service, especially if you're impatient for webpages to load.
Is HSPA+ Fast Enough?
HSPA+ will be fast enough for most basic tasks, such as surfing the web, streaming music, and checking email. 1-3 Mbps download speeds will be impressive enough for many tasks. Where LTE will shine is for uploads, where LTE uplink speeds are 2-5 Mbps compared to th up to 1 Mbps–usually 500 Kbps–on HSPA+. Another area for LTE is for video streaming. With a Retina Display, HD video streaming will benefit most from the speeds of LTE, which are described as up to 10 times the speeds of 3G networks.