gPad – Google supposedly working on iPad competitor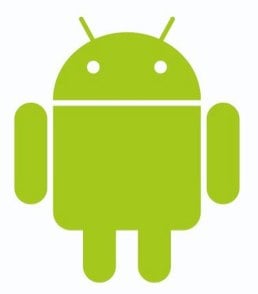 Amidst all the noise over iPad rivals, iPad competitors, and iPad killers, sneaks in a little rumor via The New York Times that Google CEO Eric Schmidt let slip that his boys are working on a tablet that runs Android.
Eric E. Schmidt, chief executive of Google, told friends at a recent party in Los Angeles about the new device, which would exclusively run the Android operating system. People with direct knowledge of the project — who did not want to be named because they said they were unauthorized to speak publicly about the device — said the company had been experimenting in "stealth mode" with a few publishers to explore delivery of books, magazines and other content on a tablet.
That's shocking. Absolutely shocking. Schmidt has friends? That's not what I read (skip to the last paragraph there – and yes, I am exaggerating). Not so surprising, however, that they're working on an iPad competitor. Just as the "Google Phone" never actually materialized, I doubt they're making their own device, but Google must retool Android for the larger tablet form factor.
Device makers have two main choices for operating systems to run on their tablets: Android and Windows. Windows requires an x86 processor, which means higher battery drain and no instant-on. This puts it in a different category than the iPad. That leaves Android, which runs on ARM but is designed for phones. Apple retooled the iPhone OS for the iPad. Therefore, if they want to compete against them, Google must do the same with Android.
Still wondering though why they haven't yet bothered to oppose the entry-level iPod touch. Apple has 30M+ iPod touch users walking the upgrade path to iPhones and iPads, not to mention the millions of iPod nano and shuffle users leaning in that direction. That seems to be a bigger problem to me.
Via Gizmodo

As an Amazon Associate I earn from qualifying purchases.