GT Sport Release Date: 5 Things to Know Now
The GT Sport release date is delayed again pushing Gran Turismo Sport for PS4 back into 2017.
Originally set for November to offer an exciting racing game for players who aren't looking to jump into Call of Duty: Infinite Warfare or Battlefield 1.
In case you are late to the party, GT Sport is essentially GT 7 for PS4. There is no GT Sport beta available.
We'll share the most important GT Sport release date details including deals, where to buy the game, pre-order bonuses, tracks, cars and Gran Turismo Sport gameplay videos.
Don't blame us if you decide to build your own racing rig to hook up to your PS4 after seeing what this game offers.
Gran Turismo Sport is a PS4 game that puts you in the driver's seat of incredible cars, in beautiful locations. After a lengthy teaser period for the game, we now know what is coming and new details about the GT Sport release date.
The Gran Turismo game itself is not new, but this latest installment brings the game that delivered fun on many consoles to the PS4.
GT Sport is a new racer for the PS4 that we've seen teased at earlier shows, and now we know when it is coming.
There are 137 high-end cars that you can drive in 19 locations on a total of 27 tracks. That includes dirt tracks! In true GT fashion you will take the wheel of real cars as well concept cars. For many players this is as close as you will get to these cars without becoming a race car driver, pro car reviewer or committing a felony.
In addition to running on the PS4, GT Sport is compatible with the PS VR. The PS VR is a $399 Virtual Reality headset that arrives this fall and connects to the PlayStation 4.
Now that you are caught up with the game, this is what you need to know about the Gran Turismo Sport release date and gameplay.
GT Sport Release Date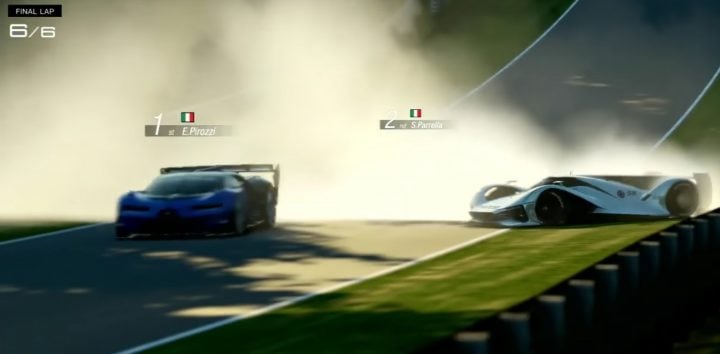 The GT Sport release date was November 15th in the U.S. and Japan, but Sony announced in August that the GT Sport release date is delayed until 2017.
You can buy Gran Turismo Sport on disk or digitally for the PS4 from the PlayStation store and a number of retailers. There is no PC or Xbox One Gran Turismo Sport release date. This is a PlayStation Exclusive.
On the PlayStation Blog, Kazunori Yamauchi explains why there is a Gran Turismo Sport delay,
"From the start this title has been one of our most ambitious undertakings by using the latest technologies, such as physics-based rendering and sound simulations, and Scapes photo mode. In combining these features with a new Sport mode, we are offering a competitive gaming experience to truly reinvent what it means to be a racing game. We've been excited and humbled by the response each time that we've shared new gameplay with everyone.
However, as we approach our planned release date in November, we realize we need more time to perfect GT Sport, which we've already dedicated so much effort towards since announcing the title. We do not want to compromise the experience in any way. While we cannot confirm a new release date at this time, we are more committed than ever to making GT Sport the best Gran Turismo game to date."