Grand Theft Auto: Vice City Now Available on iPhone and iPad
Rockstar Games' classic open world action game Grand Theft Auto: Vice City is now available for the iPhone and iPad for $3.99.
The iOS release Grand Theft Auto: Vice City celebrates the game's tenth anniversary, which first released on the PlayStation 2 in 2002. Vice City follows the story of Tommy Vercetti in Vice City, an over-the-top version of Miami in the 1980s. At the start everybody in Vice City seems to have it out for Tommy, but as the story progresses he slowly takes over the city.
The iOS version of Grand Theft Auto: Vice City features updated graphics, character models, and lighting. The game still looks a lot like the PS2 original, but it does look a bit nicer than it did ten years ago. The lighting effects in particular make the game look nicer on the iPad.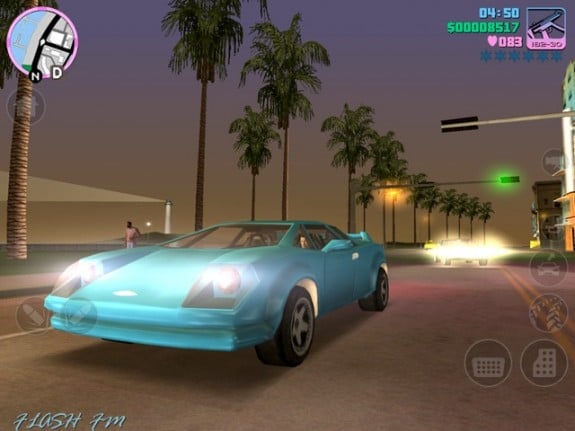 Gamers who own both and iPhone and iPad will be happy that Rockstar included iCloud saving in the iOS game. That means gamers can start playing the game on an iPad or iPad mini and pick it up in the same spot on an iPhone or iPod touch. It makes the decision of which device to play the game on much easier.
Grand Theft Auto: Vice City uses virtual buttons for controls on the iPhone and iPad, but gamers can fully customize the layout to one that's comfortable for them. Virtual buttons aren't ideal for games like GTA, but a customizable interface is a great option if they have to exist.
Rockstar Games includes the entire original soundtrack of 80s music, but gamers can use their own music in the game by creating a "VICECITY" playlist in the Music app on their iOS device.
The Android version of the game isn't available yet, but it will come to the Google Play Store in the near future.

As an Amazon Associate I earn from qualifying purchases.