Great Holiday PS4 Gifts: What to Buy Your Gamer
Once the holidays arrive, there's almost no occupation more dangerous than being the one in charge of piecing together a shopping list. Things are even harder for families with gamers. What do you get someone that already has a prized PS4? You get them one of these PS4 gifts.
As with any holiday present, when you're decided on PS4 gifts, you go with the activities that someone likes the most. If they're big fans of online multiplayer, getting them something as simple as an online game or subscription to PlayStation Plus is fine. You can make the cost of buying a new game cheaper for them, with a single purchase. You can even give them the gift of voice commands. This way they never have to leave their couch to switch games.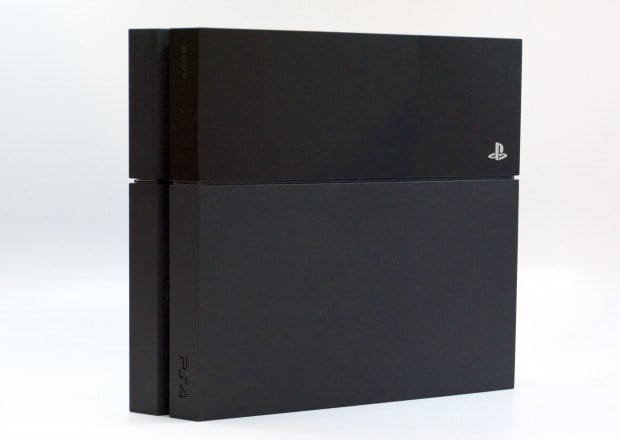 Here are some great Holiday 2016 PS4 gifts that you should consider for the gamer in your life.
PS4 Gifts: PDP Universal Remote
The PS4 is a great gaming system; everyone agrees on that. Sony likes to tout its dedication to gaming at every opportunity. Ironically, the console is also a pretty nice entertainment player too. It's the only video game console that has access to Spotify, the world's most popular music streaming service. Its Blu-Ray drive doubles as a Blu-Ray movie player. Sony's PlayStation Vue streaming cable service makes it possible to ditch cable altogether.
To get the most of each of these options, you don't want to go pulling out a DualShock 4 controller. It has away too many buttons for the average family member. Worse, you might actually end up fast-forwarding through your video because you accidentally touched a trigger or hit a button.
The PDP Universal Remote sells for $27.99 and can be used with a television or cable box too. One remote for all three devices.
[ Buy the PDP Universal Remote from Amazon for $27.99 ]
PS4 Gifts: PlayStation Plus Card
When you friend or family member wants to play video games online, they need a subscription to what Sony calls PlayStation Plus. PlayStation Plus unlocks multiplayer in the games that they already own. It also gives them a few free games a month.
Read: PlayStation Plus: 6 Things Buyers Need to Know
You can gift a month, three months or a year of PlayStation Plus. A single month costs $9.99. Three months of the service costs $24.99. Gifting an entire year costs $59.99.
[ Buy PlayStation Plus from Amazon for $9.99 ]
PS4 Gifts: Best Buy Gamers Club Unlocked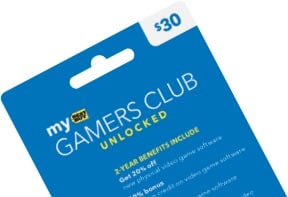 PlayStation Plus gets your friend or family member access to some free games and slight discounts. A Best Buy Gamers Club Unlocked membership gets them some big savings on new games.
Read: Is Gamers Club Unlocked Worth Buying?
Members get 20% off of every new game that they purchase from Best Buy over two years. When they trade those new games back to the store for credit, they get a 10% boost in value. When buying a used game, Gamers Club Unlocked gives them another 10%.
[ Buy a Best Buy Gamers Club Unlocked Membership for $30 ]
PS4 Gifts: PlayStation Camera
The recently updated $59.99 PlayStation Camera lets PS4 owners log into their console by looking at it. Additionally, it adds voice commands to the system. Imagine being able to navigate Netflix with just your voice and you've got the right idea.
Read: Should You Buy a PlayStation Camera?
Additionally, the PlayStation Camera allows for broadcasting video over YouTube and Twitch. If you give this gift, you're also saving your family member some money if they decide to get a PlayStation VR headset. It requires the PlayStation Camera to work correctly.
[ Buy the PlayStation Camera from GameStop for $59.99 ]
PS4 Gifts: Power A PlayStation DualShock 4 Charging Station
The DualShock 4 Controller is the only modern video game console that comes with built-in batteries. Players simply recharge them like they do their phone or tablet – with a USB cable. The PlayStation DualShock 4 Charging Dock at least gets rid of the unsightly cable. Owners simply dock their controller for charging overnight. The dock can hold up to two controllers too.
[ Buy the Power A DualShock 4 Charging Station from GameStop for $24.99 ]
PS4 Gifts: PlayStation Store Credit
New games aren't getting any cheaper. In fact, they're only getting more expensive. There's always enhanced editions to consider, along with season passes and extra content. What started out as a $60 purchase can turn into a $100 purchase pretty quickly. Why not give the gift of a cheaper game purchase this holiday season?
Amazon allows shoppers to buy PlayStation Store gift cards. The gamer in your life can take that code and add it to their account to purchase something at a deep discount. Gift cards are available in $10, $100, $20, $75 and $60 increments.
[ Buy PlayStation Store Credit from Amazon ]
PS4 Gifts: PlayStation DualShock 4 USB Adapter
Finally, you could give someone a way to experience some of PlayStation's line-up without owning a PlayStation at all. Introduced earlier this year, the $24.99 PlayStation DualShock 4 USB Controller works well with the PlayStation Now cloud gaming service that Sony has available on Windows PCs. The adapter lets any Windows PC talk to a DualShock 4 Controller. PlayStation Now costs $19.99 a month or $44.99 for three months.
Read: PlayStation Now: What You Need to Know
[ Buy the PlayStation DualShock 4 USB Adapter from GameStop for $24.99 ]
Good luck tracking something down for the PS4 lover in your life.

As an Amazon Associate I earn from qualifying purchases.