Great Valentines Day Gadget Gift Guide
Valentines Day is a great time to remind someone you care about that you love them. While gadgets alone won't show your true feelings, we've rounded up some of our favorite gadgets to give this Valentines Day.
Instead of roses that wilt and chocolates that go bad, why not pick up a fun gadget gift this year, one that your special someone can enjoy all year long.
Whatever your budget for Valentine's Day tech gifts, we have you covered with a collection of our favorites. You may notice that this list isn't over run with red and pink gadgets or heart shaped USB drives. Skip the novelties this year and get your valentine something they'll love all year.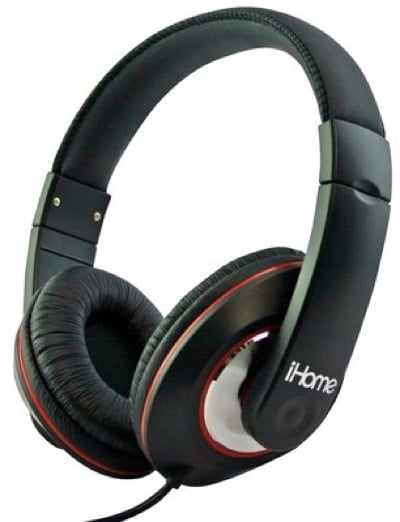 iHome iB40 Over-the-Ear Headphones
Audiophiles will tell you that there's no such thing as a good pair of cheap headphones. I disagree and so will most average users hooking up to a notebook or an iPhone. These over-the-ear headphones won't cost too much but will deliver decent audio. You can give these to your kids and not worry about them ruining an expensive set of cans. If you take them on the road with you, you won't worry as much about losing them. You get good sound and an in-line volume control. They feel comfortable too. In my review, I recommended them despite a little distortion and some audio bleed at the highest volume levels.
$19.99 @ Amazon
MiLi 10W Dual USB Car and Wall Charger
A charger isn't a sexy gift, but if you're at the state in your relationship where practical trumps exotic, then this charger will make a nice gift. The design makes it compact since the DC and AC connectors fold into the charger. Plug any USB device into the port and you have power in the car, hotel room, the office or home. The wall plug can be replaced with international plugs for the world traveller. I am able to charge my iPad as well as other USB powered devices. Keep it in the car or unplug it and take it inside when needed.
Capsule Case for iPhone 4/4S from Uncommon
Anyone who has an iPhone needs a case. Why not give your friends or family members a customized case that will let them show the world how much they love you or another family member like the kids or maybe the dog. Upload a photo and let Uncommon create a case you know they will love because you "made" it for them. If you don't want to take the chance that your idea of a beautiful case isn't their idea of a beautiful case, then get a gift card so they can customize their own.
Razer Orochi Gaming Bluetooth Mouse
I reviewed the Razer Orochi almost a year ago but haven't found a better Bluetooth mouse yet. If you're a gamer it has a lot of useful features, like the ability to change the mouse sensitivity on the fly with thumb buttons. It connects quickly and feels great. Using ordinary AAA batteries you'll get a lot of mousing. If your batteries die, you can plug in the included USB cable. I love this mouse and gamers and non-gamers alike will enjoy it too.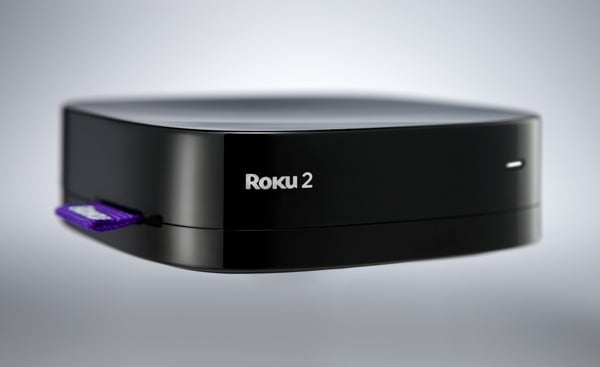 Roku 2
Couch potatoes you love will love you for getting them a Roku 2, the second generation of the tiny set-top box that lets you stream Netflix, Amazon Instant videos, hulu Plus, and a lot more. You add channels, either for free or subscription. The box plugs into your TV and the Internet and streams the shows, movies or podcasts. It works well. If you have a speedy home Internet connection video looks great. You can also plug a USB drive or SD card into the box to watch your own video, stream music or view slide shows on the higher end models.
$49.99 – $89.99 @ Amazon
Nintendo 3DS
The Nintendo 3DS will entertain your younger children for hours. They have games for all ages, but I think the younger kids will be happier with the 3DS while older kids might want something like a smartphone for gaming plus other entertainment. With the Nintendo 3DS, they can play 3D games without the need of special glasses. The system runs older Nintendo DS games too.
iPod Touch
The iPod Touch fits older kids better than a Nintendo 3DS because they will want to not only play games, but enjoy music and video as well. Hook them up with one of the many free messaging apps so they can enjoy texting with their friends without having to sign up for a two-year phone contract and pay the ridiculous text messaging fees. In the future you can dangle the reward of new apps in their face if they do their homework or clean their rooms. By the way, big kids like your spouse or special friend will enjoy one too, especially if they're tied to a phone contract on an old feature phone.
Amazon Kindle Touch
You have two options depending on your budget and the recipient. If you don't have as much to spend or they only want to read books, the Amazon Kindle Touch will fit perfectly. The latest Kindle has the easy to read e-ink screen and the huge Amazon library of books. The design shrunk making it even more portable and comfortable to use without sacrificing screen size. The ads don't bother me, but if you don't like them you can pay a little extra to remove them. The touch display makes navigating so much easier than previous generation Kindles with the buttons.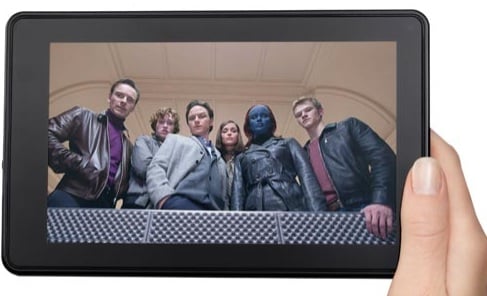 Amazon Kindle Fire
If you have a little more to spend or the recipient wants more than just books, then the Kindle Fire should work. You can read books, magazines and documents like a regular Kindle. Add to that games and apps from the Amazon App Store and the expanding video content via the Amazon Prime service. You get a free month to try Prime and if the recipient likes it he or she can add the service or better you can add buy a year for the person to make the gift even better. I love my Fire and it's the best non-Apple tablet for the money.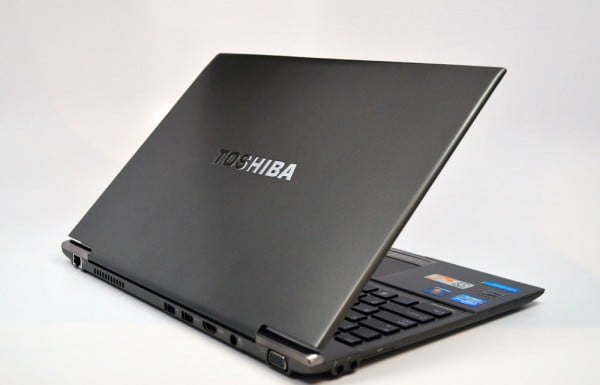 Toshiba Portege Z835
If you have someone you really love, a high-end gift like a new notebook will make them really love you. On the Windows side, one of the new Ultrabooks like this one from Toshiba is a great choice. When our editor Josh Smith reviewed this machine he said:
This model has enough power for most consumers looking for an affordable light and thin notebook, but those looking to do video editing or processor intensive tasks will be best served by a different notebook with a more powerful processor.
It isn't perfect. Josh dinged it because of consistent fan noise and a display that's too flexible, but despite that he called it a "stellar choice" because of the backlit keys and plenty of ports in a "super thin package." The average user will enjoy using it for surfing, office docs, casual gaming or streaming video.