GreatShield LEGACY Series for iPhone 5s Others Review
We like the GreatShield LEGACY Series for iPhone 5s because it's a shock absorbing case with a kickstand on the back and a unique look. We get this all for a very low price.
We tested out a couple of GreatShield's LEGACY Series cases, including the iPhone 5 and iPhone 5s version, as well as one that fits the HTC One. The two cases look different but share the same design concept, with a soft silicone inner lining and an outer plastic shell that doesn't feel plastic thanks to a texture that helps the owner grip the phone.
The case goes on easily. The soft silicone lining covers the back and sides. It also hugs the front edges, which keeps the screen protected if a person should drop their phone face down. The raised lip will hopefully keep the screen from hitting the ground or floor, unless there's something sharp where it hits.
Here's the iPhone version below:
The iPhone version comes in black, gray, red and blue. The HTC One version adds green, but doesn't come in gray or blue. Buyers can get the iPhone version at Amazon for about $15. People can get the HTC One LEGACY Series case for about $12 at Amazon with black, green, pink and red available.
See the HTC One version below:
The HTC One case looks pretty ordinary, but the iPhone version looks really interesting. Designers rounded the edges along the long sides of the phone, but the top and bottom look squared and flat, giving the case a look reminiscent of the Nokia Lumia 920's rounded edges with a flat top and bottom.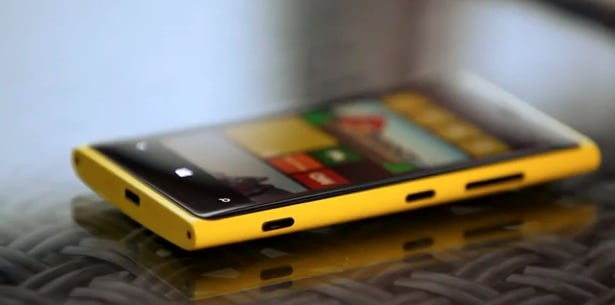 That brings some security, since iPhones present a greater temptation to thieves than other phones.
The soft silicon used in these cases brings one problem with it: lint. We've noticed that this material collects lint, dust and tiny particles making the phone look horrible if used in a dirty environment, like a dusty car or home. The best solutions we found include letting the case age, as it will stop picking up lint, or rinsing it off every so often. We even heard that rubbing it in dirt and then rinsing it off does the trick. We'll let you try that one out.
We've experienced the lint problem with nearly every soft silicon case. That's why we can't ding this case for it. Instead, we like the GreatShield LEGACY Series cases.