Greedy Carriers Turn Google Wallet Into a Lost Dream
T-Mobile has confirmed that it too will be blocking use of Google Wallet on its branded Android devices in an effort to bolster its own supported industry payment standard.
The move, which was confirmed by T-Mobile USA in a message on the company's Twitter account, finally removes some of the mystery that had surrounded Google Wallet for users on the carrier. The message which read, "Were support ISIS, the wireless payment standard for mobile devices" came as reply to a message from a Twitter user who had asked for a comment on why Samsung Mobile USA had indicated that either Google or T-Mobile itself was blocking Google Wallet from working on his Samsung Galaxy Note 2.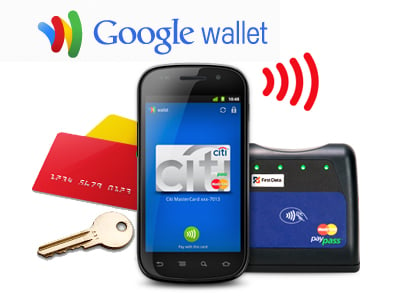 When confronted with the fact that the ISIS payment system currently only works in Salt Lake City, Utah and Austin, Texas T-Mobile went further, saying that if ISIS was a success it would "hopefully" expand its availability. It gave no time table on when that might happen.
T-Mobile's confirmation makes it the second wireless carrier to actively prevent Google Wallet from working on its devices in an effort to bolster ISIS, behind Verizon. While ISIS does allow users to pay for purchases using the NFC communications chip built into most high-end smartphones, like the Samsung Galaxy S4 and Samsung Galaxy Note 2, as mentioned, it currently only operates in two-cities. While AT&T, Verizon and now T-Mobile are all supporting ISIS, a viable partner network for ISIS has yet to materialize, putting it way behind in development when compared to Google Wallet.
Read: ISIS Launching October 22 to Take on Google Wallet
The legal ramifications of three out of four largest carriers financing, creating and then effectively blocking competing wireless payment systems is still unclear, though it is clear that this has raised some informed user's eyebrows.
Verizon maintains that it only acted to limit Google Wallet because the application accessed secure functions of the hardware that the carrier wasn't comfortable with.
For its part Sprint, the United States' third-largest mobile carrier is not backing ISIS as a NFC payment yet. It does allow the use of Google Wallet on devices that support it.
Industry action may not be the only reason that Google Wallet has failed to catch. As the service requires the NFC chip inside of the user's device to interact with an NFC reader at a retailer, support for Google Wallet and payment options like it hasn't ballooned as quickly as some may have hoped. It's also unclear if consumers understand that they have to have a device with a near field communications chip in order to use these kinds of systems.
Read: iPhone 5S Fingerprint Reader Production Details Rumored
While many contemporary smartphones do have NFC, Apple's iPhone devices don't. The company's Passbook application does allow users to do many of the same things, like store coupons and pay with giftcards. This solution means that retailers don't have to install NFC readers in their locations, however they do have to release iOS applications that support the functionality. A version of Passbook that allows users to pay for all their purchases could be why the company is rumored to be including a fingerprint reader in its upcoming iPhone 5S.