Griffin Offers Kid Safe Art Table Enclosure for iPad
I know quite a few parents that are agonizing about putting an iPad in their kids hands because they are afraid of drops, scratches, spills, etc… I can certainly understand that. On one hand the devices seem tailor made for kids. Certainly there are a number of Apps and books that target parents with kids. On the other, even at $499 iPads are no small investment.
Well, maybe this Griffin case will help ease some of the anxiety. The Lightboard is a polycarbonate case that fully encloses the iPad including the screen. It is shatter-resistant and doubles as a small table. There is a free app called Lightboard Trace that allows you to trace drawings onto the screen that are held on by a clip. The Lightboard retails for $40.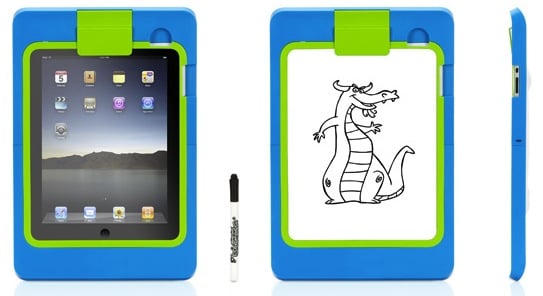 As an Amazon Associate I earn from qualifying purchases.