Griffin Survivor Backpack Protects Gear from Big Drops
Griffin, the popular smartphone accessory manufacturer announced two brand new bags aimed at protecting our gear, rather than just our smartphone screens. The new Griffin Survivor backpack and briefcase were unveiled at CES 2016 in Las Vegas, and here are the details.
When it comes to buying accessories for an iPhone, Griffin is a popular name with many who love the Survivor lineup of cases. This week though, the popular Survivor line has been extended to two brand new bags that can protect 15-inch laptops, tablets and more from the same drops as a typical smartphone case.
Survivor Backpack and Survivor Briefcase are TSA-compliant and offer crush-and-weather-proof protection for laptops, tablets and other tech, whether you're headed to a meeting or off the beaten path hiking.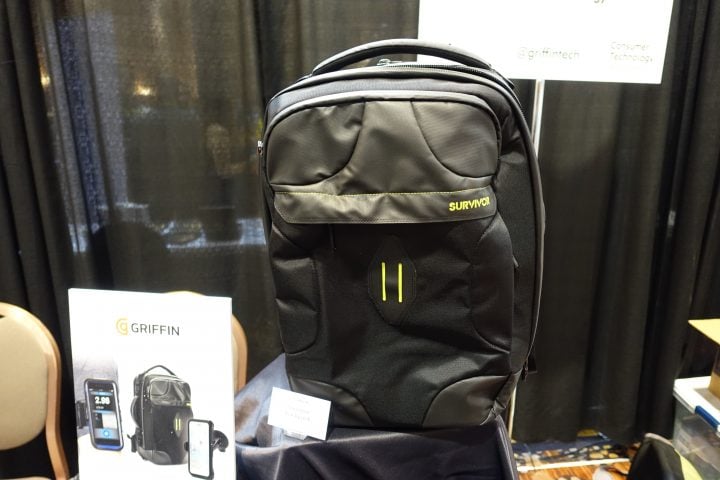 There are countless backpacks or bags available that can carry a wide array of devices from other popular accessory manufacturers, but Griffin wants to protect our gear from drops, make getting through airport security easier and more all in one go. These new bags are durable, weather resistant, and have some serious design decisions to offer the ultimate in drop protection.
The Survivor backpack and briefcase can handle drops of 6-feet and 4-feet, have a fold-out design that's TSA approved and airport friendly, all while being able to hold a 15-inch laptop and multiple gadgets. Everything inside has its own compartment, multiple accessory slots, and each device is completely protected with the durable design.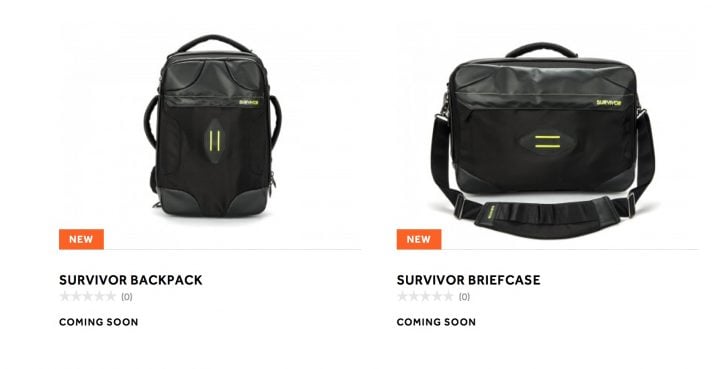 The main compartments are surrounded by an internal shatter-proof plastic shell and honeycomb sidewalls that provide impact protection. The entire inner shell is also sealed from rain, snow and sleet with weatherproof zippers. Essentially ensuring our smartphones and gadgets are easy to get to, yet safely secured in a bag for any situation.
The backpack has over 16 different pockets and compartments, ideal for those needing lots of space for their gadgets, gear, pens, chargers, cables and more. While the briefcase offers 10 different pockets. The Survivor backpack retails for a high price tag of $225, while the briefcase retails for $189. Both will be available later this month.