GTA 5 Breaks 7 Guinness World Records
It's no secret that Grand Theft Auto 5 was a highly-anticipated game, and its launch was a raving success. To prove that, the game broke seven Guinness World Records, including the best-selling video game in a 24-hour time frame, blasting right past the Call of Duty series, which has claimed the crown for several years straight.
Records broken consist of "Best-selling action-adventure video game in 24 hours, Best-selling video game in 24 hours, Fastest entertainment property to gross $1 billion, Fastest video game to gross $1 billion, Highest grossing video game in 24 hours, Highest revenue generated by an entertainment product in 24 hours and Most viewed trailer for an action-adventure video game."
As for numbers, Rockstar sold 11.21 million copies of the game in its first 24 hours of release, and generated revenue of $815.7 million in the first 24 hours, and eventually reaching $1 billion in sales after just three days of being on the market. This break's Activision's record that was previously held by the Call of Duty series for several years in a row. Of course, the next iteration of the Call of Duty franchise has yet to release this year, but it'll finally have some competition.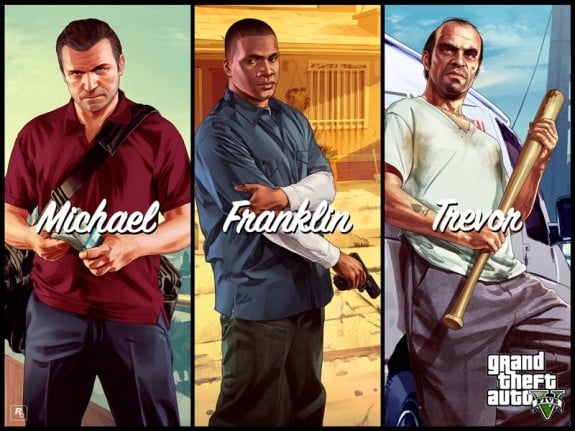 For clarification, Grand Theft Auto 5's $1 billion record consists of all entertainment property, including movies. This means that the game pummeled Avatar's sales record, which took 19 days to reach $1 billion in revenue. The previous record was set by Call of Duty: Modern Warfare 3, which took 16 days to gross $1 billion dollars in sales.
Of course, many would argue that video games are a lot easier to make money off of since they cost $60 a pop, while a movie ticket costs only around $8-$10, meaning that it doesn't take as many sales to get to $1 billion for a video game than a movie, but three days compared to 19 days is still simply stunning to think about.
While it's hard to believe, Grand Theft Auto 5 is the 15th game in the series, and it's the first big title in the franchise to be released since Grand Theft Auto 4 in 2008. Obviously, waiting five years definitely built up a lot of anticipation for Grand Theft Auto 5, and it seems like the wait was completely worth it for both gamers and Rockstar.

As an Amazon Associate I earn from qualifying purchases.