GTA 5's GTA Online to Get Swanky New Update Very Soon
Players of GTA Online, the online multiplayer bundled with every copy of GTA 5 sold since its launch, are getting some impressively opulent new things to spend their in-game cash on in the very near future. In fact, Rockstar plans to push out a wealth of new things to earn in an update coming to GTA 5 next week.
The developer announced the new Ill-Gotten Gains update for GTA 5's GTA Online multiplayer mode yesterday on its Rockstar Newswire blog. Ill-Gotten Gains is exactly what its name suggests it is. Rockstar is rewarding users have pulled off the many Heists, Races and Online Jobs in the game with some new cars and weapons that they can spend their money on. Remember, just like GTA 5, GTA Online's economy is powered by money and the cash you earn for completing missions.
The blog post in particular reveals a new Enus Windsor wrapped in one of the eight patterns that'll be available following the Ill-Gotten Gains update. Unfortunately, Rockstar didn't provide a look at the others 7 vehicle wraps, but we can assume they are just as gaudy as the one they did reveal.
We've seen a lot of luxury cars come and go in GTA Online and GTA 5's single player mode. We've also seen a fair bit of aircraft, but Rockstar has mostly kept their designs reasonable, opting for practicality instead of letting players show off their enormous wealth even in the skies. That too changes with the Ill-Gotten Gains update for GTA Online. The new Buckingham Swift Deluxe helicopter is made of solid gold. There's a solid gold Buckingham Luxor Deluxe jet too.
This being GTA 5, an update wouldn't be complete without a new slate of cars. The Ill-Gotten Gains update adds an 80s inspired Albany Virgo and a Pegassi Osiris that looks completely inspired by a real-life Lamborghini. It comes completely with doors that open upward instead of outward. A new Combat PDW or Personal Defense Weapon is coming – also covered in gold. Also promised in the Ill-Gotten Gains update are "hundreds of new clothing items and accessories" that GTA Online players won't be able to get anywhere but in a one of the game's stores.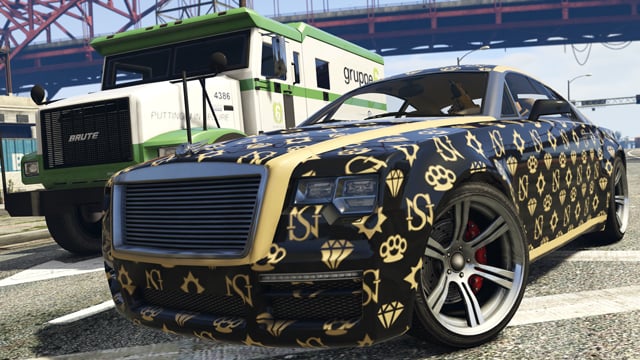 GTA Online allows users to build out a character and race through the streets of San Andreas robbing pedestrians and killing their friends. Pretty much, it's a hyper violent sandbox for mature gamers who'd like to do something besides the game's story. Completing missions in GTA Online and leveling up your character unlocks more things for you to do. Contrary to popular belief, you don't actually have to interact with other players outside of Jobs and missions in GTA Online if you don't want to.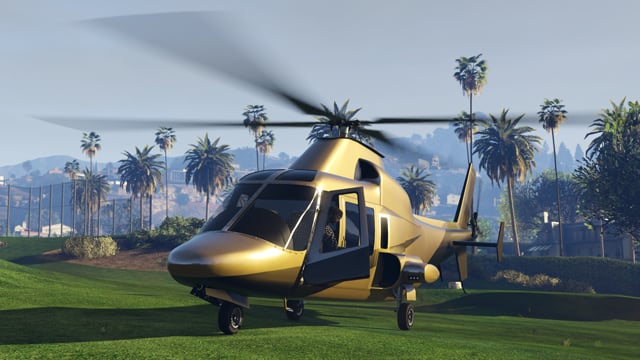 Of course, GTA Online is a massive online role-playing game, which means there are other ways to add currency to the game so that you can afford what's contained in next week's Ill-Gotten Gains update. You can't add in-game cash to GTA 5's store mode, but you can in GTA Online Xbox Live lets players purchase Shark Cards. Shark Cards provide a quick infusion of cash directly from your real-world bank card. To be clear, using Shark Cards is completely optional. You can earn every reward in the game by simply completing the missions and making smart investments.
Every content update to GTA Online and GTA 5 in general is completely free for all gamers. Presumably, Ill-Gotten Gains will arrive on all versions of GTA Online at the same time. There are versions of the game for PCs, the Xbox One, Xbox 360, PS3 and PS4.
Rockstar says its planning more Ill-Gotten Gains updates for later this summer.

This article may contain affiliate links. Click here for more details.