GTA Online Bikers Update Release: Everything That's New
In 2013, video game developer Rockstar released the highly anticipated Grand Theft Auto 5. Everyone expected the game to be an easy hit; after all, the franchise's earlier incarnations sold millions themselves. GTA 5 turned out to be the biggest success the franchise had seen yet. It didn't stop topping sales charts after a few months though. Years later, it's still one of the Xbox One and PS4's most played games. That's thanks to Grand Theft Auto Online and updates like the GTA Online Bikers Update that Rockstar announced recently.
GTA Online allows owners of GTA 5 to expand beyond the game's single-player story. Gamers create their own character, then set that character loose in the same world that Michael, Franklin and Trevor live in. When the mode proved popular, Rockstar set about refreshing it with regular content updates. Since launch, players have gained the ability to create their own criminal enterprises and customize vehicles of all makes and models. The GTA Online Bikers Update takes both of these features and mixes them up for something players will love. Soon, they'll be able to create their own gang of bikers, complete with money-making schemes and criminal empire dreams.
Read: GTA Online in 2016 – What You Need to Know
GTA Online Bikers Update Release Date
Rockstar announced the GTA Online Bikers Update in a recent news post on its Newswire blog. Xbox One, Windows PC and PlayStation 4 gamers should be able to download the GTA Online Bikers Update beginning this morning, October 4th. Players will need as much as 2GB of storage clear on their hard drives. The Steam version of the game is getting a 2.2GB update.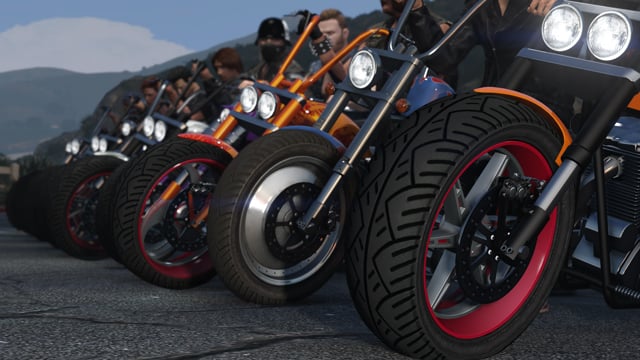 What is Included in the GTA Online Bikers Update
It seems that Rockstar set its staff down and asked them to not spare a single detail when it comes to creating the feeling of a biker gang. From what the studio has announced so far, there's very little about the organizations that won't make it into the game.
Biker Clubs will consist of 8 different Xbox One, Windows PC or PS4 gamers. They can have less, but they can't have more, the studio confirms. Like the game's Criminal Organizations, Biker Clubs will have a leader. Instead of being called an Executive, Rockstar has named this individual the Club President. Some members of the Biker Clubs will be Prospects. These are members that haven't or just made it into the Biker Club. They lack the experience that other members do. To get promoting within the Biker Clubs, newer members will have to impress their club president.
Read: Executives and Other Criminals is a Major GTA Online Update
What will Biker Clubs do all day? They'll band together to complete a new slate of co-operative content that Rockstar is cooking up.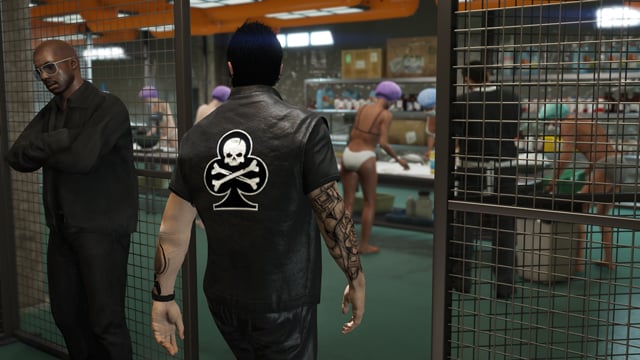 Bikers are going to need a line-up of new motorcycles to ride, of course. Those are coming with the GTA Online Bikers Update. Also coming is a new mechanic that allows players to make their ride their own. As for new real estate properties, those are coming too. Confirmed are new clubhouses for members of gangs to plan their adventures from and hang out. Through shady deals, Biker Gangs will be able to earn a steady flow of cash, it seems. That's similar to the business ventures that leaders of Criminal Enterprises can get involved in.
Melee weapons are now available for use when riding a motorcycle. That's big news; previously you could only use firearms while driving something in the game.
Players need to actually look like they're a member of a real biker gang; appropriate accessories, clothes and tattoos will arrive with the update.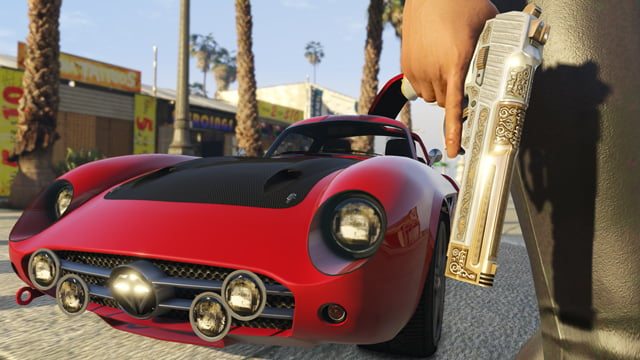 Who Won't Get the GTA Online Bikers Update
They still get stability updates, but the Xbox 360 and PS3 versions of GTA Online no longer receive new content. Users that want access to this update – and other recent updates – need to have an Xbox One, PS4 or Windows PC.
The GTA Online Bikers Update looks to be another cool set of features for what's becoming the best online criminal enterprise simulation yet. Anyone still playing the game should be excited to see what the studio has in store for them with this update and future updates. Retailer GameStop sells used copies of GTA Online for $52.99.