GTA Online Free Mode Update: What You Need to Know
This morning the gaming world got something that could turn GTA Online into the next-generation online experience everyone hoped for at launch. A new upgrade its developer is calling the GTA Online Freemode Update will put an end to the games ridiculous lobbies and loading screens ruining GTA Online once and for all.
Developer Rockstar Games never said it, but it was pretty much understood that GTA Online, was a next generation version of GTA 5. Released in the waning years of the Xbox 360 and the PS3's dominance, free access to GTA Online comes with every copy of GTA 5. It has its own story, its own mechanics and its own nuances, but it never quite lived up to what GTA 5 buyers hoped for. GTA Online has ridiculously long load times and a lobby system that makes driving to a physical location in the game easier to deal with then diving into its complicated, convoluted menu system.
Here's what you need to know about that GTA Online Freemode Update and how it'll change your GTA Online experience for the better, almost overnight.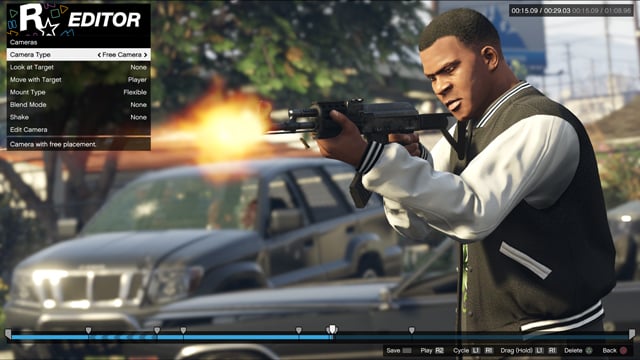 GTA Online Freemode Update Release Date
Rockstar says that the GTA Online FreeMode Update release date is set for September 15th, just five days from today. On September 15th users will be able to download the update and take advantage of all new online features. For those following along closely, Rockstar previously revealed a GTA Online update to add its Rockstar Editor to the Xbox One and PS4. Previously, the Rockstar Editor was available just on Windows PCs. Rockstar now says that it'll lump the GTA Online Freemode Update and the Rockstar Editor Update into one single upgrade that's free for almost everyone.
GTA Online Freemode Update Release Won't Be For Everyone
GTA Online first launched with the Xbox 360 and PS3 versions of GTA 5 back in 2013. Rockstar then released Xbox One and PS4 versions before rounding everything out with a Windows PC version this spring. GTA Online has always been free for owners of the game and updates have always been free to. With updates Rockstar has added new cars, vehicles, weapons bug fixes, missions and Heists, an online co-operative play system.
The train of amazing free GTA Online updates for two versions of the game stop with the GTA Online Freemode Update. According to Rockstar, going forward, only bug fixes will get applied to older versions of the game. Hardware limitations on the Xbox 360 and PS3 have forced Rockstar to sort of abandon the Xbox 360 and PS3 versions of GTA Online when it comes to huge feature updates.
How The GTA Online Freemode Update Gets Rid of Loading Screens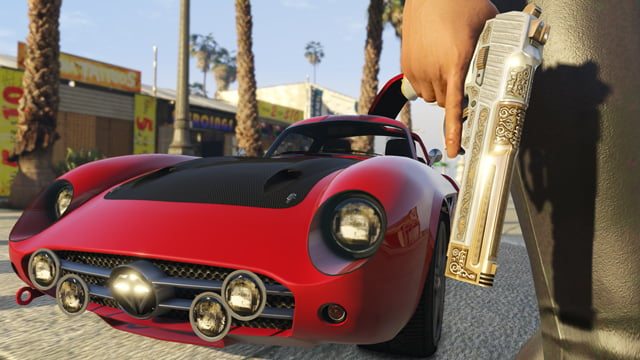 The GTA Online Freemode Update kills a lot of loading screens by simply replacing the lobby system that the game now requires.
Once players are dumped into a GTA Online session they can do everything from there. Events that previously required matchmaking and lobbies are woven into the session system. Players can create their own sessions that are customized to spawn only the events they like. If no sessions are customized Freemode events will kick in at random points for all session members. Anyone in a session where an event is about to take place has a countdown clock that shows how much time they have left to participate. Rockstar is promising "Unique experiences" for Freemode Events. Anyone who finishes it gets more in-game cash and experience bonuses.
New Activities Included in the GTA Online Freemode Update
Two examples of GTA Online Freemode events include King of the Castle and Hunt the Beast. King of the Castle lets users claim territory and protect it from other players. Hunt The Beast lets users temporarily beef up their player while other well-armed players try to stop them. Car stunts and challenges are also promised.
The GTA Online Freemode Update also updates Hunting Pack. One team has to safeguard a vehicle to a set destination without falling below a set speed. If they do drive to slow, the vehicle explodes. All the while the opposing team is trying to stop them. Cross the Line forces two teams to fight over territory until one team has manage to get past their enemy's line of defense.
Remember, the GTA Online Freemode Update is absolutely free and that you'll need to upgrade to an Xbox One or PS4 to get the new changes and features. Thankfully, Rockstar has made this a bit easier by letting users transfer their Xbox 360 and PS3 characters to newer versions of GTA Online within the same console family. For example, Xbox 360 characters can be transferred to the Xbox One. You'll need to pick up a copy of GTA Online and a new console this week so that you're ready to join in when the GTA Online Freemode Update arrives.

As an Amazon Associate I earn from qualifying purchases.