GTA: San Andreas Arrives on iOS
Now iPhone and iPad users can rob, kill and cause mayhem without ever having to pick up a console video controller. Starting today, users can purchase an updated version of Rockstar's GTA: San Andreas.
Instead of just being a port of the original game, which debuted in 2004, GTA: San Andreas for iOS is all about enhancing one of the most popular adventure games for the PS2 and original Xbox. Upgrades include "remastered" graphics that should give the game's world and characters even more dimension, cloud saving so that users can share their progress across multiple devices and support for three different control schemes.
The best of those three control schemes is the game's compatibility with full on Made for iPhone and Made for iPad controllers. In theory, users with these controllers are able to get an experience that's identical to the game's console version – wherever they are.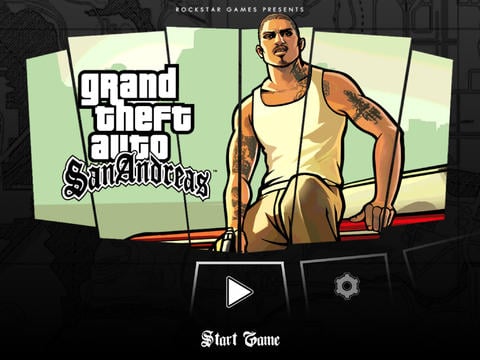 GTA: San Andreas' page in the iTunes Store indicates that the game will work on the iPhone 4s, iPhone 5, iPhone 5s, iPhone 5c, the 5th generation iPod Touch, iPad 2, iPad 3, iPad 4 and iPad Air. The game will work on the iPad mini and iPad with Retina Display as well.
Interestingly enough, it looks like Rockstar has chosen to launch the game on just Apple's platforms for right now. The game's original announcement indicated that there would be an Android and Windows Phone version as well. As of now, Rockstar hasn't shared any more information about when users on those platforms will see the game.
Read: GTA – San Andreas Coming to iOS with Physical Controller Support
While Rockstar's decision to bring GTA: San Andrea to mobile platforms isn't unprecedented (the game's predecessor, Grand Theft Auto: Vice City, is already available on iOS and Android) this is the first time that Rockstar has upgraded a mobile game with support for anything other than touch controls. Apple only announced support for iOS 7 controllers earlier this year.
It's Apple's hope that adding compatibility for physical controllers will allow developers, like Rockstar Games, to create more in-depth handheld console like games than the casual titles that dominate the iTunes App Store today.

As an Amazon Associate I earn from qualifying purchases.