Halo 5 Deals Arrive for Those Interested in Extras
Microsoft's Halo 5 release date is tomorrow. While savings on the game itself seems spare, there are Halo 5 deals on items and accessories for those who are excited for the game's Warzone multiplayer experience and more.
Target, Best Buy and more are offering deals and savings on related merchandise in lieu of Halo 5 deals themselves. Halo 5: Guardians is the new first-person shooter for Microsoft's Xbox One entertainment console. In the game, Master Chief John 117 is off in the frontier of space, on a mission of some kind. The UNSC, Earth's military force, sends Spartan Jameson Locke the Master Chief. His job is to bring him in or kill him trying to, it seems.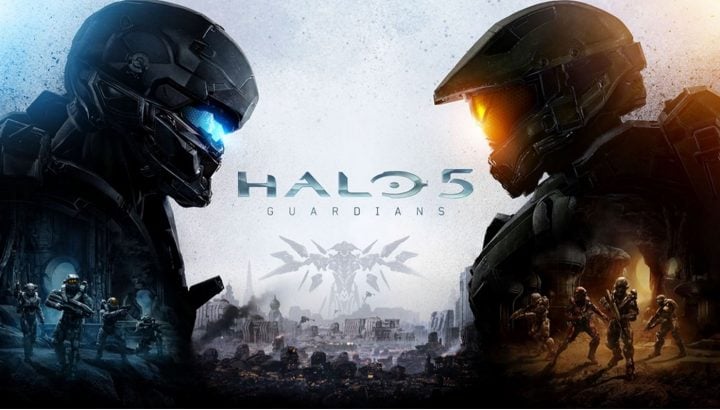 Best Buy has some pretty unique Halo 5 deals. Anyone who purchases a physical copy of Halo 5: Guardians gets a $5 discount on REQ Bundles for Halo 5: Guardians. These digital bundles come with redeemable power-ups for the game's Warzone multiplayer experience. 343 Industries explained the REQ system in detail back in September. The digital extras unlock new visors, armor and weapons. Microsoft is selling these instead of charging users for multiplayer maps in Halo 5: Guardians. A REQ Bundle normally costs $24.99. The savings on REQ cards isn't exclusive to the digital bundles themselves either. Another of Best Buy's Halo 5 deals gets players a free Warzone REQ pack when they purchase a Monster Energy Drink in store. The $219.99 Astro Gaming Halo 5 Special Edition A40 Wired Surround Sound Headset comes with a free REQ Pack too.
Read: Halo 5 Release Date: 8 Thing Buyers Need to Know
Best Buy is stacking savings for My Best Buy Members. Users who have a member get a $10 reward certificate for use on anything in the store. Anyone who's signed up for thee company's Gamers Club Unlocked membership service gets an additional 20% off the purchase price of Halo 5: Guardians.
Another Halo 5 deal is perfect for users who like to collect everything Xbox related. Best Buy will give a free Halo 5 themed controller charger to anyone that buys both the Spartan Locke and Master Chief Xbox One Wireless Controllers. Each of these controllers costs $69.99. The free charging station sells for $34.99 separately.
The Halo 5 deals at Target explicitly involve collectibles. Purchasing any copy of Halo 5 at the company's retail stores gets players an exclusive Spartan action figure and a REQ Pack. Players take on the role of Spartans in the game's campaign. Also, they create their own for Arena and Warzone multiplayer.  Shoppers who purchase the $499 Xbox One 1TB Limited Edition Halo 5: Guardian Bundle get a free charger for their controller from Target. The retailer is also slashing the price of an Xbox One controller and three months of Xbox Live when a shopper buys that console by $10.
GameStop's Halo 5 deal involves giving users some savings on the game itself. Unfortunately, the retailer is tying that savings to its used games trade-in program. Anyone who trade-ins in an Xbox One or PS4 game towards the purchase of Halo 5: Guardians gets $10 extra in trade-in credit. The retailer says this is for anyone who brings in a game, provided that the store would have given the shopper at least $2 in credit for it to begin with.
All told, these Halo 5 deals are pretty robust. The whole gaming community is focused on Halo 5's launch this week. Microsoft's own stores don't offer much in the way of savings for shoppers at its own stores besides a $10 Xbox gift card for those that pre-order.
Copies of Halo 5: Guardians start at $59.99 for standard digital and disc-based versions. The Xbox Store has an enhanced version with free REQ Packs and access to the The Fall of Reach television show too.
Xbox 360 users will want to plan on upgrading to play Halo 5: Guardians. The game won't be coming to the Xbox 360.

This article may contain affiliate links. Click here for more details.