Halo 5 December Update: 5 Things You Need to Know
Last month, Microsoft released the first of many free updates to the impressive new game Halo 5: Guardians, but it didn't deliver as many features as users were hoping for. However, later this week another big update titled Cartographer's Gift" will arrive with Forge Mode and more. Here's what players need to know.
Earlier this month Microsoft and the developers 343 Industries detailed many of the changes coming like the Forge Mode, new maps, power-ups, and even an incentive to get people to play or login at least once every day. There are a lot of things still missing from Halo 5, but coming soon will be plenty to keep gamers excited.
Read: New Halo 5 December Update Details Arrive
The mid-December update to Halo 5 will finally bring Forge mode for players, but it will also deliver a host of new weapons, armor sets, assassinations, new Warzone, Arena, and Big Team Battle maps. This is what we've all been waiting for, and below we have what you need to know.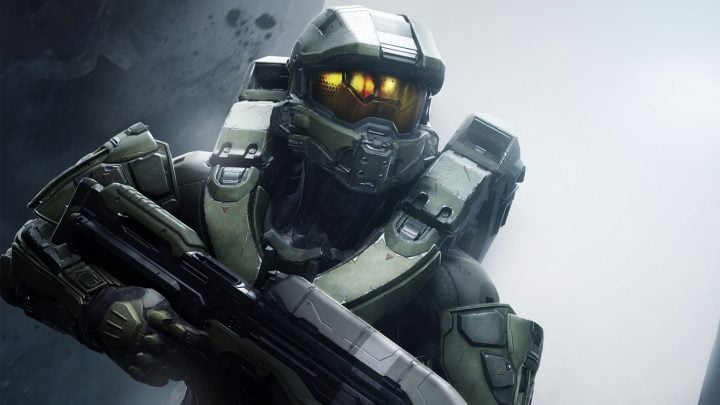 After detailing many of the changes coming to Halo 5 players started getting extremely excited and anxious, but sadly Microsoft and 343 didn't confirm any sort of release date. However, this week the companies both confirmed that it's finally time to deliver this free expansion to players.
For starters, there's a new loyalty program that will reward players who get on and play every single day. It isn't anything major, but users can get up to two free Req packs every day just for playing multiplayer modes Arena and Warzone. Yes we can get these daily already, but now Microsoft will reward continuous players even more. There is a catch though, you can't just sign on, and users will need to actually win a match. Which shouldn't be too hard for most. This could just be to beef up the game and get more involved in multiplayer, or it could be a sign of a more serious issue with the amount of players currently enjoying the classic title.
With that said, below is everything we know so far, what gamers can expect, and when the new Halo 5 December update should arrive.
Halo 5 Update Release Date
Sadly Microsoft and 343 didn't confirm an exact release date, but we do know that it will arrive before the end of the weekend. Multiple sources have confirmed the Cartographer's Gift update will be released this week, but Microsoft is hinting at it being this weekend.
Most likely it will be sometime Friday evening or during the weekend, and either way, players should just be ready for it to arrive right now.
How to Get the Halo 5 December Update
Microsoft's new Halo 5 December update will be completely free, as expected, and deliver tons of new content to the game which we'll go over in more detail below. Those wondering how to get it just need to know that they need to be connected, and it will do everything for you. It could arrive today, or tomorrow, but will for sure be here before the end of the week.
As long as users have the Always Connected Power mode set to on, you don't have to do anything, and this free update will download automatically. Everyone else will receive a pop-up or screen prompt once the update is released, and will have to wait for it to download, install, and then be ready to go. We'd recommend settings Always Connected to On. That way it will download and be ready the minute gamers are available to play Halo 5.
Halo 5 December Update: What's New
As we mentioned above, there will be the chance at two free Req packs each day for those who sign on daily and win a match, which is something many are excited about. Well, 100 REQ points most likely, rather than just two free packs a day.
Controller tuning is another big issue for current players, as the last update caused problems for many, when it was meant to improve handling and the slow-turning issue. Microsoft promises a brand new even more "advanced" controller option and tuning controls setup, which I'm looking forward to.
After the update players will be able to fine tune the details or customize shooting and aiming elements such as Look Acceleration, Inner Dead Zone, and Outer Dead Zone.
Forge Mode
Finally, the Forge mode will arrive, which will be one of the biggest changes or evolution to the game since its release. Microsoft has already detailed this plenty already, but for those who don't know here's a little of what to expect.
Forge mode in Halo 5 will allow users to make incredible multiplayer maps. It will also be a free service where 343 Studios will be taking feedback from the community and delivering new features and content on a regular basis. They will do away with the dollar value and have a new budget system, and more. The changes will allow the community to come up with some amazing maps like never before. This is the biggest overhaul to Forge Mode since Halo 3.
Some of the major improvements the studio has made to Forge are updated core controls, finally the option to group multiple objects together, and the introduction of new objects. Not just a few new objects, but over 1,600 new objects allowing for some of the most unique created content in the history of Halo.
The new canvases, lightning, color schemes, scripting and controls will be a huge change. The time it takes to build in Forge will be greatly reduced, and the result will be some amazing multiplayer maps like never before.
New Weapons, Maps, Armor, Assassinations and More
And finally, the Halo 5 December update will deliver new maps, more weapons, additional armor, some sweet new assassinations and much much more. This is a huge downloadable update that players won't want to miss.
After the update there will be brand new Armor sets, Helmets, a SPIKR Rocket launcher and three more brand new weapons that 343 has yet to reveal. They're saving the best for the release date, which are the weapons and new maps.
Three new maps for Arena multiplayer are Overgrowth, Entombed and Antifreeze. The Warzone will get "Battle of Noctus" map which is inspired by Halo 2 and will lean heavily on players using vehicles in the game. Big Team Battle is coming back, as is the ability to join in-session matches, and a join-in progress meter to help players join faster.
There will be seasons for multiplayer, which basically resets the leaderboards and ranked matches. The first season kicks off today, December 15th, and ends on January 31st. Those who participate will get a special REQ pack and emblem.
All said and done this will finally bring back Big Team Battle, introduce new maps, new weapons, more armor, improved controller tuning, the Forge, and other small changes throughout. Expect it to arrive in the next few days, and we'll update the moment we know more.