Halo 5 Forge for Windows 10: Everything We Know
Looking back, it feels like the writing was always on the wall for Microsoft and its Xbox on Windows initiatives. The company made it a point to mention the Xbox One was powered by Windows ahead of its launch. It drove the point home recently, telegraphing a merger of the Xbox Store and Windows Store, plus new Xbox-specific games coming to Windows. Quantum Break, Rise of the Tomb Raider and Killer Instinct all launched on Windows 10 this year. Sometime later this year, we can look forward to another one-time Xbox exclusive coming to Windows 10. Halo 5 Forge, the creation engine and massively successful add-on included with copies of Halo 5: Guardians, is launching on Windows later this year.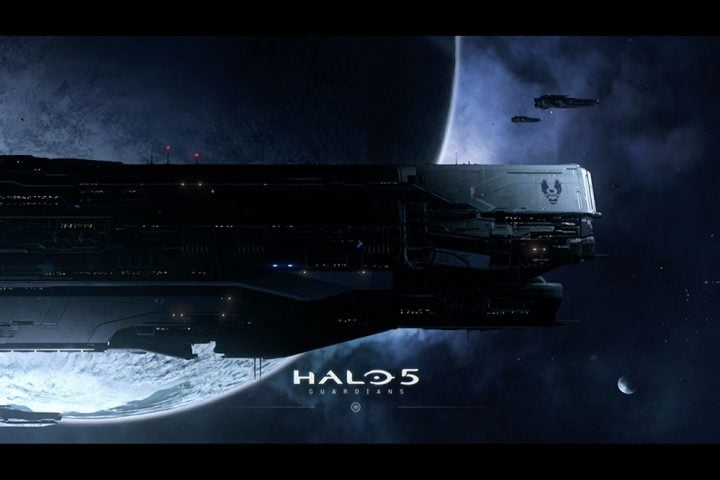 Ahead of June's Electronic Entertainment Expo trade show, Halo 5 Forge coming to Windows 10 PCs is the biggest Xbox news we've had all spring.
Halo 5 Forge for Windows 10: Why It's Important
Available since last October, Halo 5: Guardians was one of the most important releases all year. The company has used Halo titles to move units ever since the first Xbox console.
It's the first title in the franchise to be built specifically for Xbox One. Developer 343 Industries turned the game's multiplayer into a service, with players able to buy REQ Bundles with digital cards that they can redeem for weapons and vehicles in some multiplayer modes. The game also uses Microsoft's Xbox Live Cloud Compute system to power the team that players get to order around in its campaign.
Halo 5 Forge arrived a few months after the main game did, giving players the opportunity to create their own levels, maps and game modes like they'd done with each game since Halo 3.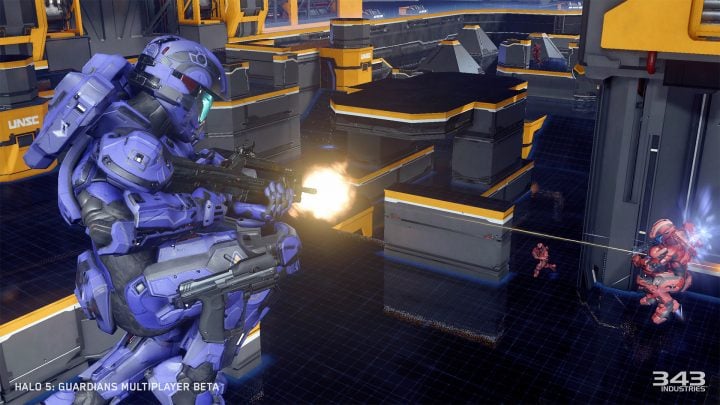 Read: 9 Amazing Halo 5 Forge Creations
It's that creation engine that's coming to Windows 10 users. The company confirmed what it calls, Forge – Halo 5: Guardians Edition for Windows PCs in a post on its Xbox Wire news blog. It's promising players will be able to create all the things that they can in other versions of the game, with this one. So, though players won't get to play as Masterchief or Spartan Locke on Windows, they will be able to create entire maps with set pieces and dream up game modes. Once users are done creating content on their Windows PC, they can bring and it to the Xbox One version.
Forge creators will get an easier way to add more detail to their maps and modes. The Windows Store will get its first legitimate Halo experience for download. At least in theory, everyone wins.
Halo 5 Forge for Windows 10: Release Window
Why Microsoft decided to announce Halo 5 Forge for Windows 10 now instead of at E3 2016 is anyone's guess. Especially since the company isn't ready to discuss a specific release date.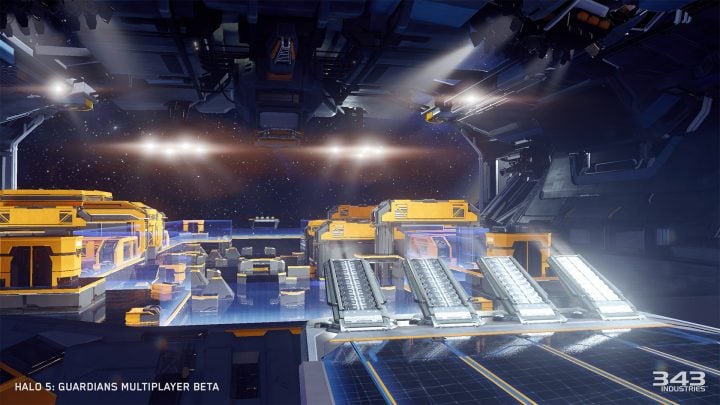 Officially, Halo 5 Forge will come to Xbox One sometime in 2016. We don't know if the company is aiming for the fall or late summer. Again, we do know that Microsoft is letting users with a PC powerful enough to install and use this new Forge client do so absolutely free. The free price isn't surprising given that the company hopes to morph a lot of its games into services that are constantly updated and upgraded. That being said, the company hasn't said if or how it'll monetize the Halo 5 Forge for Windows release.
Halo 5 Forge for Windows 10: New Features
The maps that Windows 10 players create aren't just for sharing, Microsoft makes it clear that players will be able to invite friends to "test and play" whatever they make in Halo 5 Forge for Windows 10.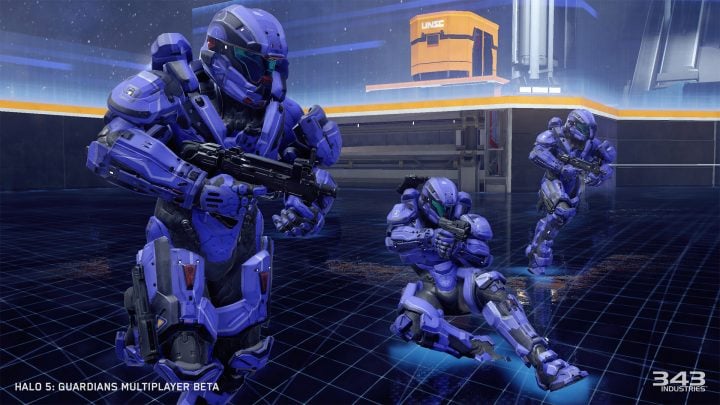 Because Windows gamers are more likely to invest in 4K displays, this version of Forge will include support for them. Equally important to hardware lovers are the input methods that the game will offer. Mice and keyboards are two out of the three supported input methods for Halo 5 Forge for Windows 10. Major Xbox Live games already boast support for Microsoft's Xbox One Wireless and Xbox Elite Wireless Controllers on Windows 10. We can safely assume that this new game will too.
Read: How to Play Xbox Games on Windows 10
We're still waiting for more details on this, but most people have already started speculating about what could come next if this launch is successful. There's already talk of this being a testing ground for Microsoft bringing more Halo experiences to Windows PCs. Only Microsoft and 343 Industries knows if that's true or not, but any releases of the game at all are probably welcome on Windows. Microsoft briefly experimented with bringing the game to Windows with Halo 2. The company never brought the game over to Windows PCs again after it shuttered its Games for Windows Live program and left PC gaming all together.
Read: Halo 5 Forge: How to Add Custom Maps & Modes
Halo 5: Guardians continues to be a popular title on the Xbox One. Microsoft added new maps and weapons to the game earlier this month. It expects to continue to release new content updates to the game for the foreseeable future.

As an Amazon Associate I earn from qualifying purchases.