Halo 5: Guardians Download & Achievements List Arrive
Halo 5: Guardians, the single and multiplayer first-person shooter Microsoft is hoping will lead to better sales of the Xbox One, is ready for those who placed digital pre-orders to download ahead of release day. 343 Industries has revealed the Achievements players can expect to earn too.
It appears Microsoft quietly began letting users pre-download their digital copy of Halo 5: Guardians yesterday. At almost exactly the same time as Halo 5: Guardians pre-downloads kicked in, Microsoft's 343 Industries posted an overview of the achievements that players can expect to earn in the game. Halo 5: Guardians puts the focus on internal politics in the UNSC and John 117 and his Blue Team of Spartans going rogue. To solve the problem with John before anyone can find out the UNSC sends in Jameson Locke and his team of Spartans.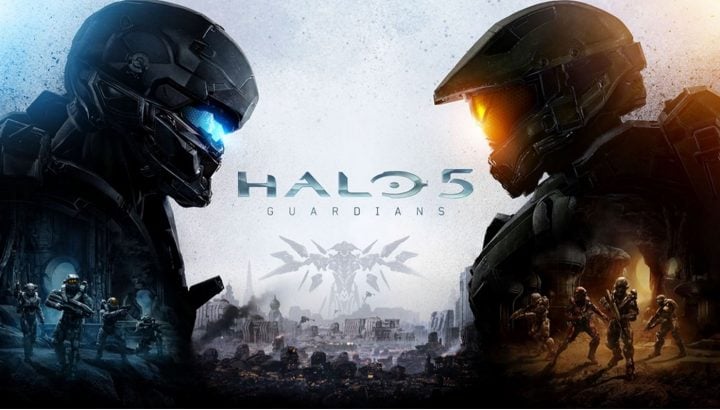 Read: 5 Reasons I'm Excited for Halo 5: Guardians
Users in the r/XboxOne community report being able to download Halo 5: Guardians directly to their Xbox One's hard drive without issue. In total the download comes in at 55GB. That includes the 46GB base game and a 9GB multiplayer update that users will need to get going in Arena and Warzone multiplayer when the Halo 5 release date arrives on October 27th. This is the same update that 343 Industries warned Halo 5 buyers about earlier this month.
The studio is encouraging everyone to enable the Xbox One's Always Connected Power Mode in their Settings so that they'll get all the necessary updates before release night. Presumably, it's worried about millions of consoles all trying to download updates at the same time.
The post on the Halo 5: Guardians Achievements on Halo Waypoint lists every single Xbox Live Achievement that players can expect along with that achievement's name and how much Gamerscore players get as a reward. Those interested can check out the blog for each achievement. It is worth noting that 343 Industries seems to have balanced giving users fun Achievements to complete versus recognizing activities in Warzone and Arena multiplayer. Halo 5: Guardians will have 65 Achievements and 1000 Gamerscore. Of course, Microsoft could add more to this list as it releases new content for Halo 5: Guardians after launch.
To be clear, pre-downloading is a relatively new feature for Xbox Live. Users who digitally pre-ordered a game get to download the entire title days before it's actually available on store shelves. Pre-downloaded games can't be played before release day, but they're available the moment the game is available in store. Really, they're a way to take some of the hassle out of  purchasing video games directly from the Xbox Store compared to a store like GameStop or Best Buy. When games are purchased on disc, users can immediately start playing when they get home – at least, that used to be the case.
Those who do purchase Halo 5: Guardians on release day from a physical store will have to download the 9GB multiplayer update before they're allowed to play online. What's more, even disc-based games purchased for the Xbox One and Sony's PS4 gaming console have to be installed onto the console's hard drive itself. That installation can take some time depending on the scope of the game. Most titles take less than a half-hour in our experience.
Read: Halo 5 Storage Requirement Revealed
Halo 5: Guardians is available for pre-order directly through the Xbox Store. There users can purchase the game with credit attached to their Microsoft Account or with a credit card. This card can be the same card that they use for Xbox Live.
Until October 25th, GameStop's physical stores will slash 10% off the cost of Halo 5: Guardians when users trade-in an Xbox One or PS4 title towards Halo 5: Guardians.

This article may contain affiliate links. Click here for more details.