Halo 5 is Ready for Release Day, More Details Revealed
Video game developer 343 Industries says that it's finished working on Halo 5: Guardians ahead of its release date later this month. The developer also confirmed there'll be a massive Halo 5: Guardians release day update once the game launches.
The studio confirmed that Halo 5: Guardians was ready for release day late yesterday in a post on Halo Waypoint, the game's dedicated blog and calendar and hub. The game is a huge deal for Microsoft as it pushes to surpass the PS4 in terms of sales in the United States and other territories this holiday season. Halo 5: Guardians isn't coming to any other platforms besides Microsoft's Xbox One.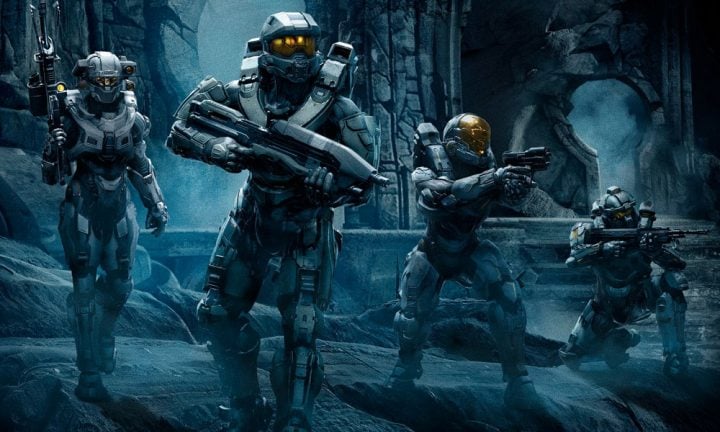 "Together we set out to accomplish an ambitious vision and deliver a Halo game built from the ground up for the Xbox One," the post reads. Halo 5 Guardians will launch on October 27th, kicking the Xbox One's holiday offerings into high-gear. 343 Industries goes on to note that Halo 5: Guardians took three years to make and is "pack to the gills with loads of exciting content."
Thankfully, the studio doesn't stop there. Instead it reveals a previously unknown content updated coming for players on the day the game releases. "We will have a multiplayer content update, prior to launch, that will supplement the online multiplayer goodness with map content for Arena Multiplayer and our all new massive-scale 12v12 Warzone Multiplayer." 343 Industries, which is owned by Microsoft, is encouraging users to set their Xbox One to Instant On so that the download arrive for them automatically before the game becomes available. Of course, that trick only works for the users who purchased Halo 5: Guardians directly through the Xbox Store.
Halo 5 multiplayer will get monthly updates from a dedicated team of people inside 343 Industries and Microsoft. In total, the game will have 18 different multiplayer maps added over its life time. Microsoft, which owns 343 Industries, doesn't plan on charging anything for these updates because it wants to avoid segmenting the game's population online. It's a technic video game developer Respawn Entertainment used to great results for Titanfall's multiplayer.
A huge chart at the bottom of the post provides a look at almost everything users need to know about the game. We already knew that Warzone, the new multiplayer battle simulation, lets teams of 12 players battle each other for domination. We also new that Arena multiplayer lets 4 players compete against each other in smaller matches.
We didn't know that there are 117 different items to collect in the game's campaign. We also didn't know that the campaign ha 15 different missions lasting as much as 12 hours on Normal difficulty. Halo 5 release day will bring with it 21 different multiplayer maps and 1000+ different weapons to customize and order-up. There are 175 different pieces of armor and helmets in Halo 5 Guardians. There are also 30 different vehicles.
Halo 5 Guardians continues the story that 343 Industries kicked off with Halo 4 for the Xbox 360 and its Halo Nightfall television series from last year. The entire world knows about John 117 saving humanity from Covenant alien forces and ending the Covenant Human War. Problem is, John 117 has apparently gone rogue, refusing to take orders from anyone inside the UNSC. To remedy the situation the Office of Naval Intelligence sends a new Spartan, Jameson Locke from Nightfall, after the Master Chief and his team of operatives.
Players can give members of their team specific orders as they progress through the campaign. They can also have friends step into their campaign, taking over control of these team members seamlessly.
Read: 5 Things to Do Before the Halo 5 Release Date
On its own, Halo 5 Guardians will cost $59.99. There's no season pass for the game since all additional content for multiplayer is given away to everyone free of charge. There are enhanced versions with Requisition extras, collectibles and extra armor.

This article may contain affiliate links. Click here for more details.