Halo 5 Release Date Detail Creates Some Confusion
With the Halo 5: Guardians release date just days away, now isn't the time for creating confusion amongst buyers. However, that's exactly what a glitch effecting those who placed digital pre-orders way in advance of the Halo 5: Guardians release date find themselves confronted with this morning. According to Microsoft, those who already have the game downloaded to their consoles could find themselves unable to play on release day.
A support post on Halo Waypoint breaks down the issue affecting shoppers ahead of the Halo 5: Guardians release day. Halo 5 is this year's must-have exclusive game for the Xbox One. It continues the story that begun in Halo 4, but introduces new characters, new mechanics and new multiplayer modes that threaten to change the way players think of first-person shooters. Microsoft has prepared gamers for its release day for weeks.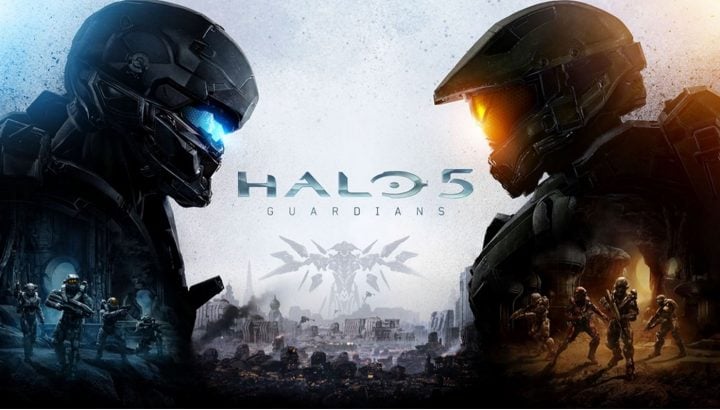 Read: 5 More Things to Do Before the Halo 5 Release Date
Part of those preparations included letting Xbox One owners purchase the standard or digital deluxe edition of the game from their couch. By purchasing digital weeks in advance, these buyers were able to skip the long download times gripping Microsoft's servers closer to the Halo 5 release date.
That's not exactly what's happened though. 343 Industries now says that users who purchased Halo 5 directly from their console may have an improperly working file. "If you digitally pre-ordered Halo 5: Guardians on your Xbox One before September 21 and are not using Instant On power mode you may still have an incorrect stub file for the title," the support posting reads. Ideally, Xbox One owners could delete the stub file and their problems would be solved. Unfortunately, that's not the case.
"Players that have this particular version of the stub file will be required to delete it, and reinstall the title." Put plainly, Halo 5: Guardians buyers could find that what they think is a perfectly working game doesn't work on Tuesday. That could be a bit problematic. The base version of Halo 5: Guardians takes up a whopping 40GB of storage space. Downloading the game takes everyone hours. In some cases, the download could take days.
Microsoft says that users should go to the My Games & Apps area on their Xbox one and use the drop down menu at the top of their screen to sort every game on their console by size. If the game's install size is less than 40GB than the game needs to be deleted and downloaded again from the collection area inside the Games area.
Besides the 40GB download itself, all owners of the game will need to download a large patch that enables multiplayer. It's a good idea to turn Instant On, on now to get that download ahead of Halo 5 release day too.
Aside from this wrinkle, everything seems to be running smoothly in the run-up to Halo 5: Guardians release day. This morning Microsoft released an update to its Halo theme pack for Minecraft that added new characters from Halo 5 to the sandbox/survival game. Users who pre-ordered the Halo 5: Guardians Limited Edition Xbox One Console and Limited Collector's Edition Bundles report getting their orders on time.
Read: More Halo 5 Details to Know With a Week to Go
Halo 5: Guardians takes players to the frontier of Earth's colonies in search of Master Chief John 117. According to Agent Jameson Locke, the Spartan hunting him, John is no longer taking orders from UNSC command. The campaign provides users with missions as each character. At each player's disposal is a team of additional Spartans that they can give orders to throughout the campaign.
Halo 5: Guardians also features a new massive battle simulation called Warzone. Classic multiplayer experiences are now called Arena. A base version of the game costs $59.99 through the Xbox Store and at physical retailers.

This article may contain affiliate links. Click here for more details.