Halo 5 Reviews Arrive with High Scores, Mixed Feelings
With the Halo 5 release date set for tomorrow, Microsoft has finally cleared journalists and media creators to talk about their experiences with the game. Most Halo 5 reviews indicate that the game is definitely worth picking up and is a huge improvement in terms of multiplayer. Other Halo 5 reviews point to a weak story that doesn't focus enough.
Halo 5 reviews at most sites went live this morning. The official Halo 5 release date isn't until tomorrow, but Microsoft partnered with journalists, commentators and media producers with their own communities to get reviews about the game out early. In fact, some YouTubers have spent the better part of a week streaming the Halo 5 multiplayer experience. Halo 5: Guardians is Microsoft's biggest release for the Xbox One yet. The company is hoping that the game's release will bring with it higher sales and a bigger subscriber base for Xbox Live.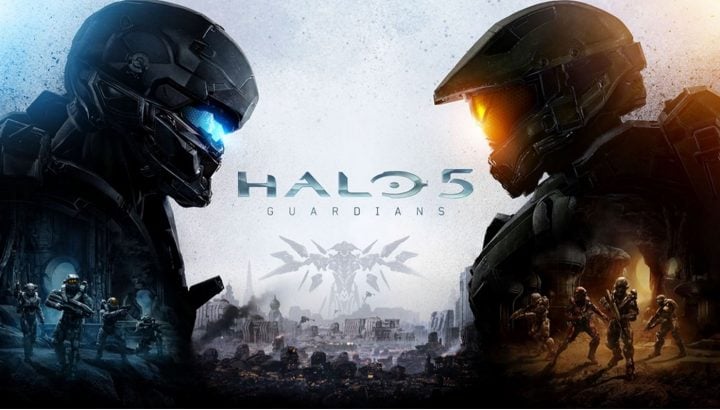 Read: Halo 5 Release Date: 8 Things Buyers Need to Know
The tone of Kotaku's Halo 5 impressions is seething when it comes to the campaign. In Halo 5: Guardians, players split time between being Master Chief John 117 and Spartan Jameson Locke. The Chief refuses to take orders from UNSC command until he's completed "his mission." Locke is sent to track the Chief down at all costs.
"It's okay. It's not spectacular. It has no all-time great levels, and it doesn't break the mold." That writer Stephen Totilo would feel this was about the campaign is slightly worrying; Develop 343 Industries put a lot of work into making this the best campaign players have seen. This summer the studio talked about adding verticality to each level, for example. In previous games, players were mostly on their own trying to get through a mission. Dying meant having to starter over from a specific checkpoint. Halo 5: Guardians players get a team of Spartans to command when they're not playing co-operative multiplayer with their friends. These team members can revive the player. Totilo does conclude that playing the game with others is "a little more fun than playing solo. Still, he says that the "pedestrian" design of the game's different areas in the campaign hurt this.
Warzone is the large battle simulation that divides 24 players into two teams and lets them battle each other and Covenant forces. Totilo describes this experience as promising and very similar to Titanfall. That's not necessarily a bad thing considering Titanfall was another Xbox exclusive that people enjoyed a great deal.
The campaign doesn't fair better in Polygon's Halo 5 review. In fact, early on the review makes it clear that the game's story is confusing. "I was often confused by the game's narrative priorities," the review says. Without ruining anything, the reviewer notes that the Halo 5 campaign could be as controversial as the ending to Halo 2's gameplay as then-newcomer Arbiter.
Reviewer Arthur Gies describes Halo 5: Guardians as "beautiful." Interestingly, his and Totilo's review reference levels that don't offer any combat at all. Instead these missions offer more story related information. Gies says that the Arena and Warzone multiplayer are the "Best multiplayer the series has ever seen."
If these and other Halo 5 reviews are an accurate indication, Microsoft could have another hit on its hands. The only big unknown now is if the company's servers will be able to stand up to the stress of digital buyers downloading the game and everyone playing online at the same time tonight. The last Halo game that shipped exclusive on Xbox One suffered from huge server issues on release night. In fact, the issues were so bad that 343 Industries gave away free digital content as an apology to fans.
Read: More Halo 5 Details to Know With a Week To Go
A basic copy of Halo 5: Guardians – disc or digital – costs $59.99 and will go on sale at midnight Eastern Standard Time in the United States at physical retail stores. Anyone who pre-ordered a digital copy of Halo 5: Guardians can already download the game and its release day updates. Users who purchase in-store should set aside time to install the 9GB update for multiplayer.

This article may contain affiliate links. Click here for more details.