9 Halo Wars 2 Features to Get Excited For
If you've waded through the random television shows, special premiere events, one-off films and ads in the Halo universe, than you're probably going to be very excited for the launch of Halo Wars 2 .
Halo Wars 2 is a game, not a motion picture or television project. The long-awaited sequel to Halo Wars from Ensemble Studios, this game puts users back in the command of UNSC forces from the Spirit of Fire. Set adrift in space before the ending of Halo 3, Halo Wars 2 lets players harness the resources available to them on the Spirit of Fire and the free-floating arc that the Forerunners used to create the original Halo rings.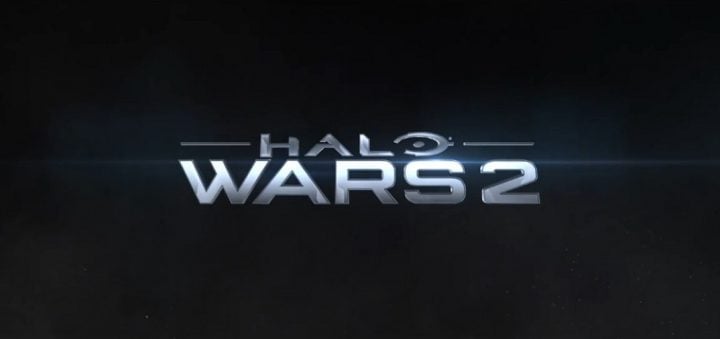 Halo Wars 2 features an all-new story, all-new graphics, all-new play experiences, all built on the framework that Ensemble Studios left behind with the original game. Developer Creative Assembly has worked in partnership with the current home of Halo, 343 Industries, to create a real-time strategy game that's at home on consoles and PCs. At the same time, it's set its sights on a more ambitious story that's more integrated to the current Halo trilogy.
Read: Halo Wars 2 Release Date: What We Know Now
Here's the Halo Wars 2 features we can expect when the game launches on February 21st.
Halo Wars 2 Features: Windows 10 Release
The innovations start with the Halo Wars 2 for Windows 10 release. Just two years ago, we would have never thought it possible that this game would come to Windows. Historically, Halo has been an Xbox-only franchise. When Halo Wars made its debut, Ensemble and Microsoft took pride in creating a real-time strategy game made specifically with console owners in mind. There aren't too many of them.
With the introduction of Windows 10 and the Windows Store, Microsoft is trying to offer users of Windows the same opportunities as Xbox One owners. The game will still feel at home on console, but PC users will get the opportunity to experience Halo Wars for the first time.
Halo Wars 2 Features: New Story with Co-Operative Play
Today's gamers are looking for more social experiences and ways to interact with each other. At least, that's what you'd assume based on the amount of games that allow co-operative play in their titles. Halo Wars 2 is no different from any other modern game in that regard, the campaign won't have to be a solitary experience. Users will be able to jump into co-operative play with their friends.
As for the story itself, after waking up to discover the Ark, forces from Spirit of Fire come into contact with a breakaway cell of Brutes. The Banished, that cell of Brute, are more dangerous than the covenant thanks to their intelligent, lightning fast leader, Atriox. Expect a 13 mission narrative that fits into the Halo universe better than the original.
Halo Wars 2 Features: New Units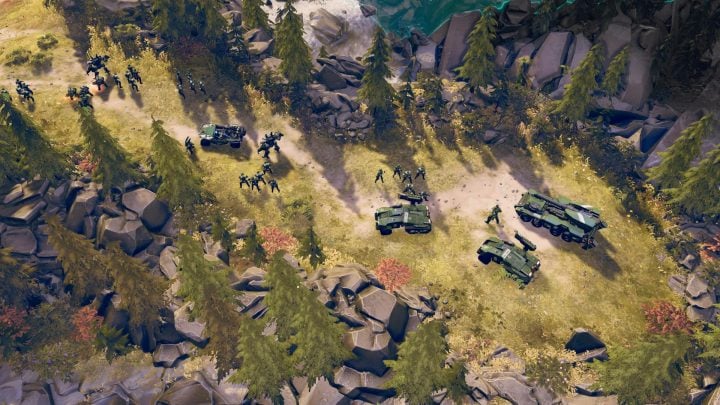 Halo Wars 2 combat is based around the idea of units. Again, you're not a single solider, you're commanding an entire force. Units are the forces – complete with weapons and vehicles – that you send directly into combat.
343 Industries is promising units based on familiar vehicles and enemies, plus all-new ones.
Halo Wars 2 Features: Skirmish Multiplayer Mode
If you've played a real-time strategy game before, it's helpful to think of Halo Wars 2's Skirmish Mode as a reflection of classic connected multiplayer. Dropped into an environment, you can decide whether you want to fight against the game's computer generated enemies or invite your friends to take you on. Friends can also be on your team.
Halo Wars 2 Features: Blitz Multiplayer Mode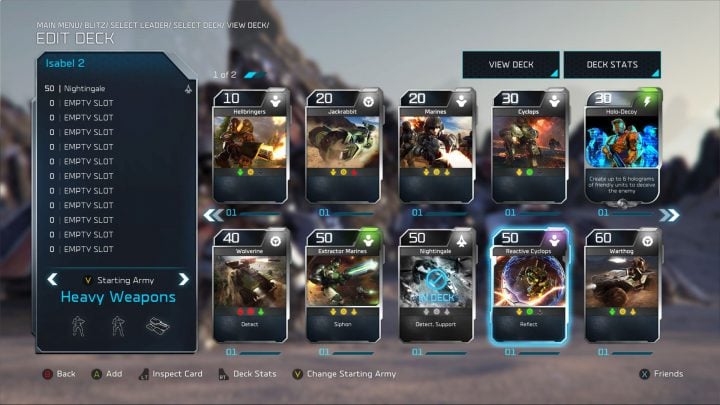 Blitz for Halo Wars 2 lets gamers redeem the points they earn for doing different things in the game. There's no research to worry about, players prepare their defenses and head into battle immediately. This mode will feature cards that gamers can purchase with in-game points for power-ups, it seems.
Halo Wars 2 Features: Xbox Play Anywhere Title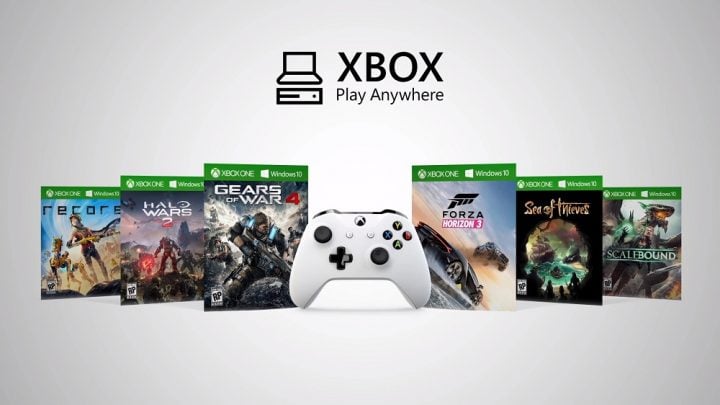 Halo Wars 2 isn't just coming to Windows PCs alongside the Xbox One. It's part of Microsoft's Xbox Play Anywhere promotion. Because of this, purchasing one version of the game digitally on Xbox One or Windows 10 will unlock the other. Game saves should sync between the two as well.
Halo Wars 2 Features: Deathmatch Multiplayer Mode
Using everything that you have at your disposal, only one team can survive Deathmatch. The player with the last remain base and units wins, regardless of whatever else happens during the battle.
Halo Wars 2 Features: Domination Multiplayer Mode
Domination is billed as the "classic" experience from the first Halo Wars. Players use the forces that they've built, special abilities and leaders to take on each other and control the entire area.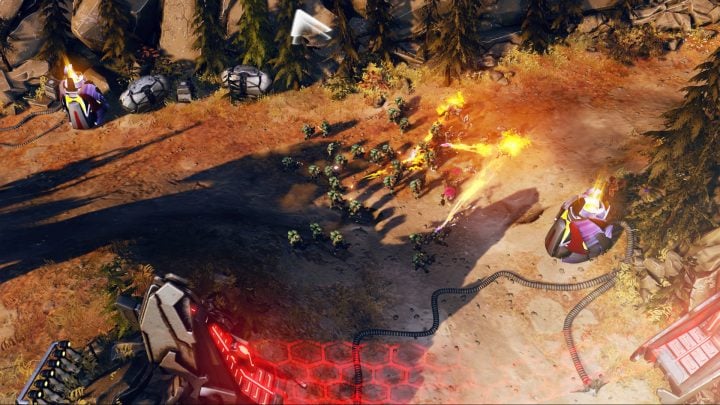 Halo Wars 2 Features: Strongholds Multiplayer Mode
Strongholds is a lot like Capture the Flag, but customized for a real-time strategy game. Halo Wars 2 players get a set amount of time to take over as many bases as they possibly can before that time runs out. The team with the most base control instances wins.
Halo Wars 2 is available for pre-order in the Xbox Store or the Windows Store digitally. Physical copies of the game are already pre-order too at retail stores like GameStop and Best Buy. Neither store will have a midnight release party.

As an Amazon Associate I earn from qualifying purchases.