Our friend Chris Davies from Slashgear got to spend som quality time with Dell's latest contraption. The Dell Inspiron Duo sure got a lot of attention back at IDF 2010, where it was teased on stage, but wasn't quite ready for us to go hands on with it.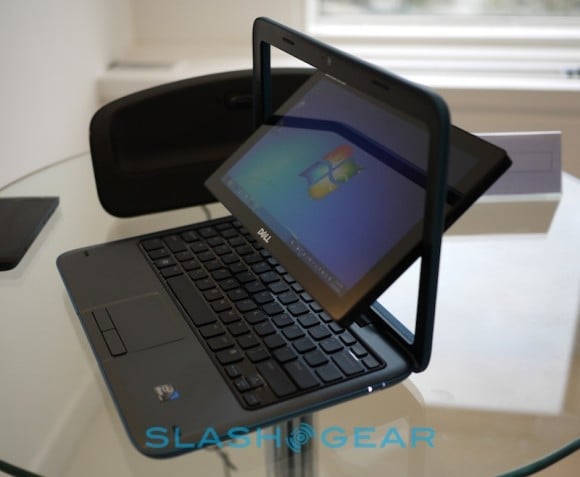 The device is definitely novel and the spinning display will grab consumer's attention if it ever hits retail shelves. When I first saw this device I wanted to buy one immediately and I'm sure others will feel the same way once they see the flip action in person.
The bad news is that the Inspiron Duo feels heavy when in tablet mode and the screen is relatively small compared to the overall footprint. In fact, Chris says that it feels more like an at-home machine than a truly mobile device.
At $550 in its base configuration however, I'm not sure many consumers are going to actually buy this thing. That's a lot of cash for what's essentially a netbook with a touchscreen display. If you take a look at what else is out there these days for that price or less, especially during the Black Friday season, then you'll see what I mean. Netbooks can be had for less than $200.The iPad, Galaxy Tab, full-sized notebooks and 42″ HDTVs can all be had for about the same price as the Dell inspiron Duo.
As is common with consumer tablet devices, Chris pointed to some trouble with the standard Windows 7 UI. Dell does have a custom skin that aims to improve the experience when in slate mode.
Check out a nice video overview over at Slashgear.

As an Amazon Associate I earn from qualifying purchases.