Handwriting Recognition for Stone Tablets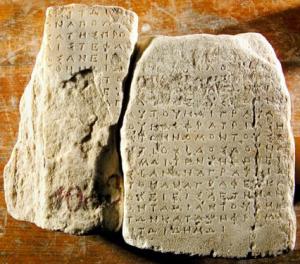 All Tableteers know about handwriting recognition, and many have at one time or the other made some sort of joke about using an ancient stone tablet as the Tablet PC's precursor.
Well, how about using handwriting recognition to help determine the identity of the carver on those ancient stone tablets? Turns out some archeologists and computer scientists are doing just that.   Apparently, (and this makes a lot of sense) each carver of tablets had some distinctive aspects to their work, and by examining their work with this type of analysis, it can aid in pinpointing the date of when a tablet was created.
Interesting work and you can read much more about it here.
Via Engadget

This article may contain affiliate links. Click here for more details.