HDTV Buying Guide: What Buyers Need to Know in 2014
2014 is a big year for HDTVs with 4k TVs on the way at prices consumers can consider and a prices dropping deeper on  good HDTV sets.
Wether you are planning a Super Bowl HDTV purchase or just looking to upgrade to a bigger HDTV for the new year we have the details you need to know before you buy.
While there is a lot of hype about Super Bowl HDTV purchases, a recent poll shows that the major sporting event doesn't actually drive HDTV sales as much as it used to. In 2004 and 2006 interest spiked in Super Bowl HDTV purchases thanks to dropping prices and expanding HD channels and offerings, but since then many consumers choose to buy a HDTV in November and December.
But that doesn't mean it's not a good time to buy a HDTV. We asked Louis Ramirez, senior editor at DealNews.com to share what consumers need to know about buying a HDTV for the Super Bowl or for early 2014 in general.
Best Time to Buy a Name Brand 55″  + HDTV
If you want to buy an off brand HDTV Ramirez suggests waiting for Black Friday and Christmas, but if you want a large name brand HDTV with WiFi and Smart features he tells Gotta Be Mobile that, "January and February will be your best bet."
The reason this is a good time to buy a new brand name HDTV isn't because of Super Bowl sales. Dealnews ran a poll which shows that most consumers aren't buying a HDTV just because of the Super Bowl.
The real reason for the price drop is that manufacturers announced all new HDTV models at CES in early January and retailers want to clear out the stock to make room for new models. Ramirez shares that Dealnews data, shows, "name-brand TVs drop 6% in February," before hitting a price low in November.
What Price to Pay for a 55″ HDTV?
If you've decided to Buy a HDTV you need to find the right mix of features, image quality and price, which is where Ramirez steps in to help.
Dealnews tracks the prices of HDTVs throughout the year and with this information they are able to identify good prices on HDTV deals in their HDTV deals section that is updated daily — and to provide guidance to shoppers.
Ramirez tells Gotta Be Mobile, "We don't track prices for 65″ TVs that much. But we do have data for 55″ 3D sets.  The best deals on name brand 55″ 3D LCD HDTVs have averaged $700 for the past five months. It's only a matter of time before they dip below $700, so if you're shopping for a name-brand 55″ TV — look for deals in the $700 range. Lower than $700 and you know you're getting a killer deal. "
Without 3D, look for a 55-inch HDTV to run about $500 for a LCD 1080P set.
What Do I Need to Do Before Buying a HDTV?
"Don't buy the first TV you see at the first price you see." warns Ramirez.
Instead make sure you comparison shop before pulling the trigger. Ramirez recommends checking the price at Amazon, Best Buy, B&H and other retailers and checking out the Dealnews Best TV deals roundup that he writes every Tuesday. The best way to shop for a new HDTV, Ramirez shares, is to, "Constantly check prices and when you find a price/TV you're comfortable with, go for it."
Refresh Rate, Plasma, LED, LCD: What You Need to Know?
There are a lot of HDTV specs that can confuse consumers, but there are a few big ones to know about that can help simplify the HDTV shopping experience. Once you decide how big of a HDTV you want to buy and how many ports and inputs you need it comes down to the type of HDTV and the Refresh Rate.
Ramirez breaks this down by consumer type, to help you find the best TV at the best price for your needs. Below Ramirez explains who needs a high refresh rate, who should still buy a Plasma HDTV and what the average consumer should buy.
"If you're a sports fan — look for LCDs that sport a 120Hz or 240Hz refresh rate. This ensures you'll get the smoothest images possible during fast action scenes. If you like deep, inky blacks — plasma TVs will continue to be your best bet.  Yes, the technology is fading out (Panasonic said it would stop producing plasma TVs), but for image quality — they're the best in the market today.  For the average consumer, you'll probably want an LED-based LCD. That's the technology being used in the majority of TVs today."
What HDTV Features Can You Skip?
When it comes to buying a HDTV Ramirez tells Gotta Be Mobile, "you don't need to have a TV that supports every feature available today."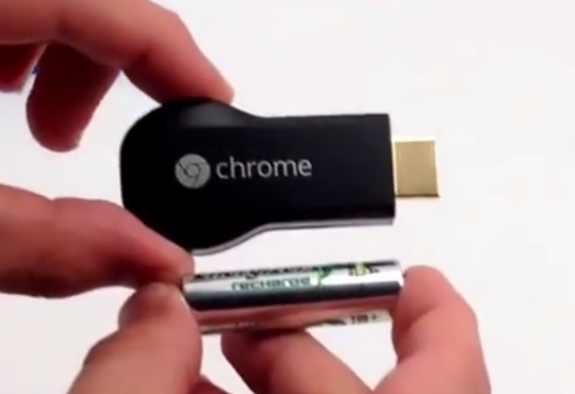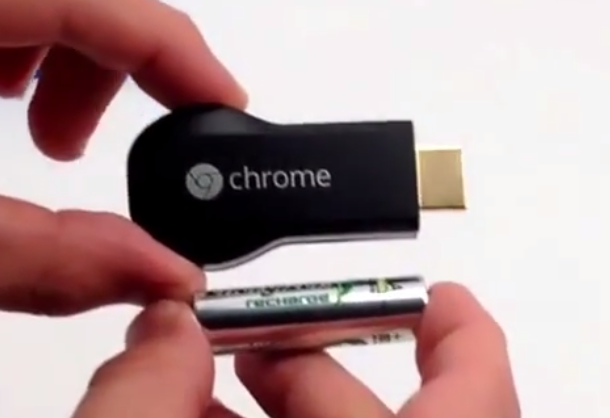 While you cannot add a better refresh rate or instantly switch to Plasma after buying there are some features that you can skip and add later. For instance, you don't need a HDTV with built-in WiFi and smart features if you want to connect a Xbox One, PS4, Roku, Apple TV or ChromeCast to it as these will offer many of the same features.
You can also skip 3D when buying a new HDTV. "3D is definitely not worth the hype," says Ramirez.
What About Generic Brands Like Seiki? How about Vizio?
If you are searching for a bargain HDTV, you will undoubtedly come across lesser known brands like Seiki and HiSense at prices that are much cheaper than the name brand competition. Ramirez shares the scoop on buying a Seiki or Insignia HDTV.
"You probably won't catch a videophile buying a Seiki TV or an Insignia. However, as a bedroom TV or as a children's TV — there's nothing wrong with buying from off-brand manufacturers. As long as you're ok with a no-frills TVs.  Meaning, no WiFi, no Netflix support, no touch-sensitive remote controls, etc. We still recommend doing a little research before buying any TV (especially since most TV purchases are not "impulse" buys)."
Is Vizio as Good as company fans claim? While the brand is not as well-known as Sony or Samsung, it made a big impact in the last several years and as Ramirez points out, "J.D. Power ranked Vizio as the leading seller of 60″+ HDTVs in the U.S. for 2013."
While many of the Vizio HDTVs earn good reviews, Ramirez cautions, "That said, every manufacturer has good TVs and bad ones — it all boils down to what the consumer is looking for.  Cheapest price, best value, or best image quality?  If you're looking for impeccable image quality, you'll probably want something more than say a Vizio or Sceptre HDTV."
Is it Worth Buying a 4K TV Right Now?
"For the average consumer, there's no need to move to a 4K TV." advises Ramirez. We saw an explosion of 4k TVs at CES 2014 and we continue to hear about incoming 4k content to watch, but ultimately now is not the time for most consumers to buy a 4k TV. Ramirez shares more on the subject,
"Yes, there are a good number of 4K TVs already out and content is slowly rolling out (Netflix's House of Cards being one of the major releases), but the technology is still young and expensive.

That means prices will get much cheaper in the coming months. If you're an early adopter who must have a 4K TV, now's a good time to buy an off-brand 4K TV. The 65″ Seiki SE65UY04, which debuted in December, has already hit $1,388 during January. That's a 53% drop from its December launch price and a faster price drop than we expected.

Again, it's not videophile quality, but it's a cheap way to get your feet wet with 4K technology."
You can follow Louis Ramirez on Twitter and check out his coverage of deals at Dealnews to find the best prices on an HDTV and many other gadgets any time of the year.

This article may contain affiliate links. Click here for more details.