Here's The Apple Watch You Really Wanted
The Apple Watch is real, and coming sometime in 2015, but below are images of the round Apple Watch you really wanted. This week Apple finally announced the highly rumored "iWatch" live on stage following the iPhone 6 unveil, and consumer reactions were quite mixed. If you were hoping for a stunning design and elegant device, as we've come to expect from Apple, that might not happen until we see the Apple Watch 2.
After months of rumors, concepts, and beautiful renders of what was expected to be called the iWatch, this week Apple announced a square and chunky looking smartwatch. It is what the Cupertino company thinks a smartwatch should look and feel like, but at least one UX designer and developer thought it should be a little different.
Read: 5 Android Wear Smartwatches Worth Waiting For
Reactions from fans, consumers, and enthusiasts were all quite mixed when the rather chunky and square Apple Watch was announced, as rumors had speculated all types of curved displays, round watch faces, and much more. The hype was so heavy for the iWatch, that expectations were probably set extremely high. That being said, check out these awesome concept images below.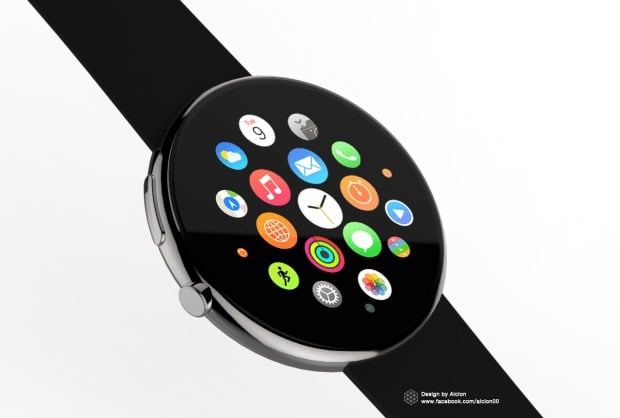 The concept images shown above and below come to of courtesy of one designer named ALCION, according to their Tumblr page, and there are more than a few excellent renders of what a round Apple Watch would look like.
Earlier this year Google beat Apple to market with the first truly smart watch, by announcing a new platform called Android Wear. It's a new operating system based on Android built from the ground up for wearable devices like a smartwatch, or Google Glass. Android Wear is available now on three devices, but only one has truly gained attention from watch fans, and buyers.
The LG G Watch and Samsung Gear Live were the first smartwatches on the market, but both have a boring square design that looks more like something out of a Sci-Fi movie, than a piece of jewelery you'd want to wear around your wrist. However the Moto 360 is an elegant round timepiece that has style, a genuine leather strap, and sold out within an hour of being released last week.
For now it's hard to know exactly what Apple has planned, but the new Apple Watch certainly is interesting. It debuted on stage this week, but sadly won't be available until "sometime in 2015" according to Apple. Meaning the Apple Watch is still months and months away from being a real product prospective buyers can use and enjoy.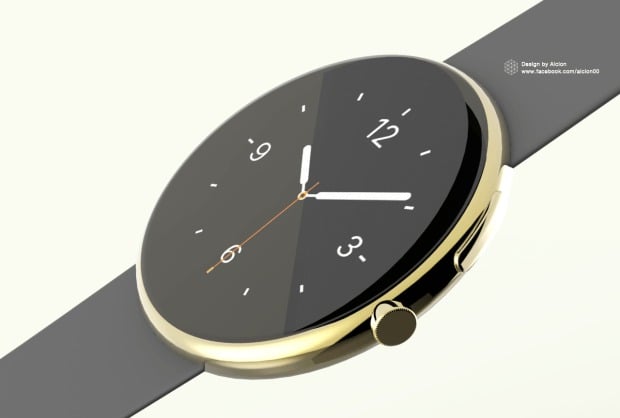 There is a lot to love about the upcoming Apple Watch. The digital crown "knob" being on aspect that will let you control the user interface on the small screen, rather than covering it with your fingers. Not to mention there's three different finishes, and a huge selection of custom straps. From plastic, leather, aluminum, straps with magnets, clasps, and much much more. Apple really went all out, offering tons of customization like never before.
A watch isn't like a smartphone where all should look the same, it's a fashion statement, and Apple wants to let users truly choose exactly what they want. However, what if it was round? The round Moto 360 is the only extremely popular Android Wear watch, and it looks like many expected something similar from Apple.
Instead we have a square Apple Watch coming sometime next year, and buyers will have tons of options to choose from making it as personal as possible. I don't know about you guys, but I was expecting more. Many thought a curved screen would debut, or a round watch face similar to many popular round watches worn by men and women around the globe.
The designs shown above are all quite stunning, and give us an excellent look at what a round Apple Watch could have looked like. Something that many users and buyers probably wanted. Who knows, maybe next year when the Apple Watch finally arrives they'll have both the square model shown off this week, and a round option for buyers wanting to take that direction.
We'll have to wait and see, or possibly be waiting until 2016 for the Apple Watch 2. Thoughts on the renders? Leave us a comment below.

As an Amazon Associate I earn from qualifying purchases.