Hey look, it's the iTablet!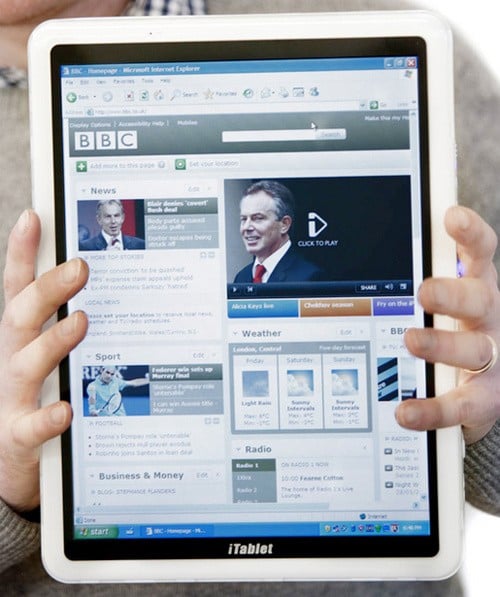 And it's a Windows 7 netbook in slate form. Having trouble pulling up the site (must be getting slammed), but a company in the UK called X2 is running with the "i" prefix and slapping it on a tablet with 1.6GHz Intel processor (presumably Atom) and option of 10.2″ or 12.1″ screen. About an inch and a half thick (no option on that), and no word if the screen is resistive, capacitive, active, and/or multi-touch. Specs include 250GB of storage (presumably HDD), 3G, Bluetooth, three USB ports, HDMI-out, and 1.3MP webcam. It supposedly runs Windows 7 (not sure which version is included), but the screenshot shows XP.
Via Gizmodo > Electricpig

As an Amazon Associate I earn from qualifying purchases.