Hey, Mike. Nice Article on Touch and Desktops. Now About That Crunchpad…?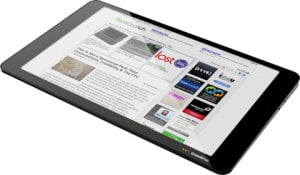 Everybody is talking about HP's touch computers as the publicity rolls out and Windows 7 is just around the corner. That's a good thing. HP is certainly out front among the leaders when it comes to touch, even placing it on the desktop with the HP TouchSmart. Mike Arrington is writing about the touch experience on the desktop in this article and I find I agree with his comments completely.
But it makes me wonder when we are going to be hearing more about the Crunchpad. I'm sure Mike has been doing a lot of research on touch for that as well. Sure would like to hear how that's going.