High Resolution Netbooks Do Exist!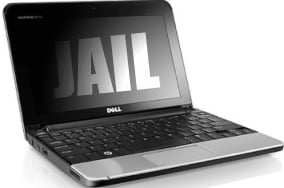 If you're like me, you've been frustrated a time or two by the limited screen resolution of your favorite netbook.   A 10.1-inch screen was a vast improvement over the original 7-inch Eee PC, but my eyes can still feel like they're jailed at 1024×600; A claustrophobic feeling often takes over when I'm netbook surfing.   Thanks to Jaganath of Digital Rover, a useful list of netbooks with high resolution capabilities helps to liberate your closed-in, netbooking experience.   Popular netbooks such as the HP Mini 110 and the Dell Mini 10 offer upgrade options so that you have more screen real estate.   Like the article states, better bust out the glasses or contacts if you plan on paying the additional $30-35 bucks for high res.
Check out the complete list at Digital Rover.