Hipstamatic Is The First App To Upload Photos Directly to Instagram
Hipstamatic, arguably the app that started the filtered photo craze, is about to become the first app to post photos directly to Instagram. An update to Hipstamatic will add the option to share photos to Instagram alongside Twitter, Facebook, Flickr, and Tumblr.
With the new integration Hipstamatic photographers no longer have to take a photo in Hipstamatic, open Instagram, try to crop the image, then hashtag out what filters, lenses and film they used. Hipstamatic will have the option to enter all of those hashtags into Instagram, should you want them.
Instagram distinguishes Hipstamatic photos by adding a "taken with Hipstamatic" tag with a link to the app below the photo. That link will either open Hipstamatic, or open its page in the App Store so users can buy it for $1.99.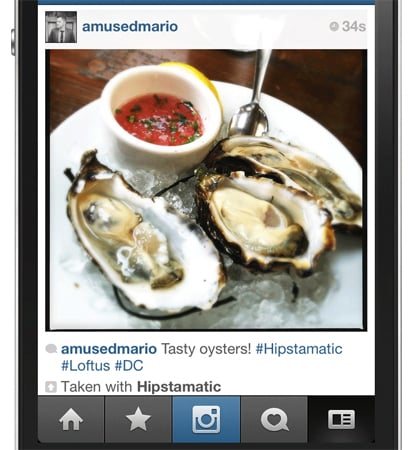 The new integration will give all 4 million users in the Hipstamatic community access to a new social network, one that's already built for photos.
Instagram will gain a new way for its users to post photos to its service. Instagram doesn't stand to benefit financially from the partnership, but it could lead to more partnerships which could mean a broader, more engaged user base.
Instagram CEO and cofounder Kevin Systrom told Fast Company "I'd imagine if the experiment takes off that you'd likely see more API clients being allowed to do the same in the future." So depending on the outcome of this partnership we could see Instagram integration in other apps like Camera+, Camera Awesome, or any other popular apps on Instagram such as Grid Lens.
Both Hipstamatic and Instagram are only currently available on iOS. Perhaps we'll see other partnerships by the time Instagram for Android finally launches.
Via: The Next Web