Hmmmm? Wonder What's Happening On November 9th?
Lots of talk around the Internet that there is one more build of Vista before it goes RTM (release to manufacturing.) And then there's this little website promising something on November 9.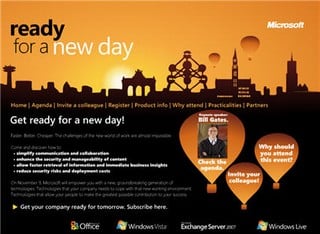 I wonder what that could be?

As an Amazon Associate I earn from qualifying purchases.