Holiday 2016 PS4 Bundles: Which Should You Buy?
Sony's PS4 video game console still sits at the top of sales charts and it shows no signs of leaving it's perch there. Recent software updates have added new features. A fresh crop of third-party games and the exclusive Last Guardian have people wanting a PS4 more now than ever. PlayStation VR is still the most user-friendly way to experience virtual reality. Add two new PS4 bundles to the mix and it's a very exciting time to be shopping for the gaming console.
For Holiday 2016, Sony has a few new PS4 bundles to choose from. Each of them comes with their own wireless controller and a wired earbud so that gamers can communicate with their friends over the holiday season without having to make any additional purchases. They each come with a free PS4 game too, whether it be a copy of Uncharted 4 or a more recently released game in the console's lineup. The one console that doesn't come with a free game does come with a newly updated controller and more storage than the average PS4 bundle has. It's also the only way to get a native 4K gaming experience in Sony's ecosystem.
Let's get started.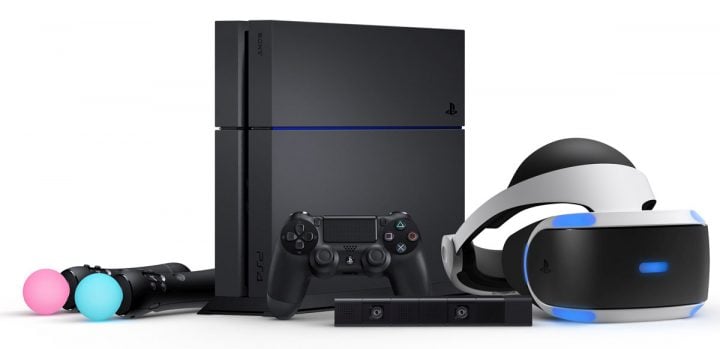 Holiday 2016 PS4 Bundles: 1TB PS4 Pro Bundle with 1TB of Storage (Amazon)
Available from Amazon right now, the 1TB PS4 Pro Bundle is Sony's main attraction this holiday shopping season. It's one of the two hardware revisions the company introduced this year. This PS4 supports 4K video streaming, but Sony hopes that users will flock to it for the enhanced visuals in games that it offers. Some remastered titles, like Elder Scrolls Online offer native 4K resolution with the PS4 Pro. Newer titles haven't reached full 4K resolution yet, but they're slowly getting closer.
Read: PS4 Pro: Everything You Need to Know
If you're already planning on enjoying one of the many games that have been updated with 4K support, the PS4 Pro bundle is definitely the way to go. The PS4 Pro costs $399.99.
Why Buy? Because you want the best looking games and video possible for your 4K television.
[ Buy the 1TB PS4 Pro Bundle from Amazon for $399 ]
Holiday 2016 PS4 Bundles: Limited Edition PS4 Final Fantasy XV Bundle with 1TB of Storage (GameStop)
Sold at GameStop's website the Limited Edition Final Fantasy XV PS4 Bundle comes with a full 1TB of storage. It's an upgraded PS4 Slim, meaning it supports all the features that console does and comes with the latest DualShock 4 Controller.
Read: Xbox One S vs PS4 Slim: which Is Better for 4K Gaming & Video
Those that get this bundle don't have to purchase Final Fantasy XV separate. It's included in the purchase. So is the Kingslaive movie, a Royal Rainment outfit, Masamune weapon, Platinum Leviathan and Steelbook case.
At $449, this isn't the cheapest PS4 bundle available – but that cost is somewhat offset by a $25 GameStop gift card that comes with the system for a limited time.
Why Buy? You don't own a 4K television but you do want to play Final Fantasy XV with all the extras and a special PS4 to remember the game by.
[ Buy the Limited Edition Final Fantasy XV PS4 Bundle from GameStop for $449 ]
Holiday 2016 PS4 Bundles: PS4 Slim Bundle with Uncharted 4 & 500GB of Storage (Amazon)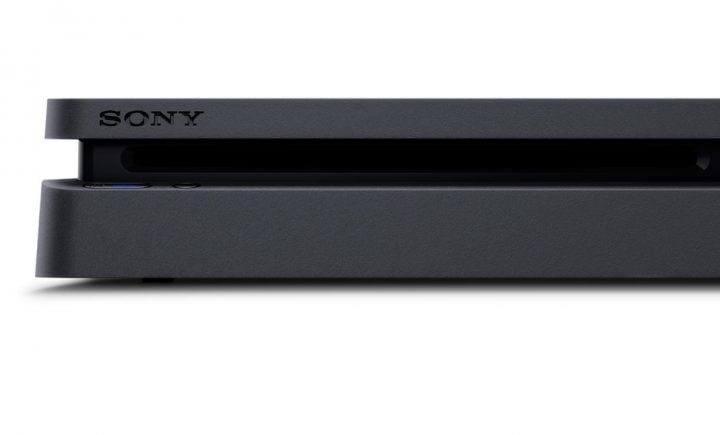 The PS4 Slim 500GB Bundle is the cheapest and easiest way to get a PS4 this holiday shopping season. It comes with 500GB of storage and the updated DualShock 4 controller with light bar support. There's also a copy of Uncharted 4: A Thief's End, one of the most recent high-profile exclusive games to launch on PlayStation in the last year.
Why Buy? If you want a PS4 with a good game this is the bundle to buy. It doesn't hurt that it's the cheapest PS4 bundle available right now.
[ Buy the PS4 Slim 500GB Bundle with Uncharted 4 from Amazon for $299 ]
Holiday 2016 PS4 Bundles: PlayStation VR Launch Bundle (Amazon)
Finally, there's the PlayStation VR Launch Bundle that Sony introduced earlier this year. With one purchase, it's easy to get everything that you need for the best PlayStation VR experience. The package includes two PS Move Controllers, a PlayStation Camera, the PlayStation VR headset and a copy of PlayStation VR Worlds. Shoppers get all of this for $399, though they'll still need to a PS4, as one isn't included.
Right now, it's next to impossible to find this PS4 bundle on store shelves or online, so be sure to move on it if you happen to spot it. There's a PlayStation VR Starter Bundle around too that's also very hard to find.
[ Buy the PlayStation VR Launch Bundle at Amazon ]
Holiday 2016 PS4 Price Cut
Until December 24th, Sony is lowering the price on many of its console bundles. As such, the PS4 Slim with 500GB of storage is just $249.99. GameStop, Best Buy, Target and more are participating in the savings. Unfortunately, the PS4 Pro bundles aren't included in savings.
Good luck choosing your new PS4 bundle.

This article may contain affiliate links. Click here for more details.