Holiday Cheer: Windows Phone Users Get Free Space for Holiday Photos & More
Users of Microsoft's Windows Phone operating system have another reason for taking as many holiday photos as they can. They are being rewarded with 20GB of SkyDrive storage absolutely free.
Detailed in emails sent out to users over the weekend, Microsoft says it's giving these users the free storage as a way to show its "appreciation" for Windows Phone customers. The email includes a link that allows users to sign into the company's SkyDrive cloud storage utility and formally claim their free code. Users who receive the email have until January 31st to claim their code. If they don't, the code expires.
SkyDrive allows users to upload photos, documents and more to Microsoft's servers for back up. Windows Phone taps into this pool of storage easily. It includes built-in functionality that syncs a list of the user's apps and photos they've taken automatically whenever that user is connected to a wi-fi network. In fact, most of Microsoft's consumer-oriented services features some sort of SkyDrive functionality. While Microsoft promotes the service as a photo and document back up service first, SkyDrive users can store almost any file type.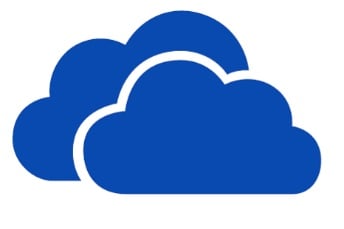 Automatic camera syncing is a feature the company recently to its SkyDrive for iOS app.
Read: Microsoft Updates SkyDrive for iOS, Introduces Automatic Photo Back Up
To be clear, Microsoft's generosity isn't permanent. The extra online storage allotment expires next January. After that the service will automatically drop users down to their original storage allotment or ask the user to submit a credit card to retain the 20GB of storage. Microsoft offers users the option to add 50GB of extra cloud storage to their SkyDrive account for $25 a year. The service gifts all users 7GB of free storage at no charge.
Though only Windows Phone users are receiving the free 20GB of storage, it can be accessed by any device that has a native SkyDrive application or even a web browser. Microsoft now offers native SkyDrive apps for Windows, Windows Phone, Android, iPhone and iPad and Windows RT.
Users can view and upload files through their web browser. The Xbox One and Xbox 360 feature native SkyDrive playback so that users can watch slideshows of photos stored on their SkyDrive and more.

As an Amazon Associate I earn from qualifying purchases.