Holster iPhone 5 with Seidio Active Combo Case Review
The Seidio Active Combo case for iPhone 5 plus holster puts an iPhone 5 in an accessible spot: on the user's hip. The case and holster combination works together to protect an iPhone 5 while still keeping it ready for a quick draw situations, like answering a quick call or firing off a text.
The Seidio Active Combo combines two Seidio iPhone 5 accessories into a single package for $49.95. First, the buyer gets a Seidio Active case, which comes with a two-part protection. The inner lining absorbs impact and covers the iPhone 5 with a soft rubber. On the outside of the lining there's a skeleton that covers the back and corners while also grabbing the side of the iPhone 5 while it's inside the lining. This hopefully limits the damage an impact has when a user drops or hits the phone.
As expected, the case allows access to all the buttons and ports, except while in the holster. Then, only the top power button on the phone is inaccessible.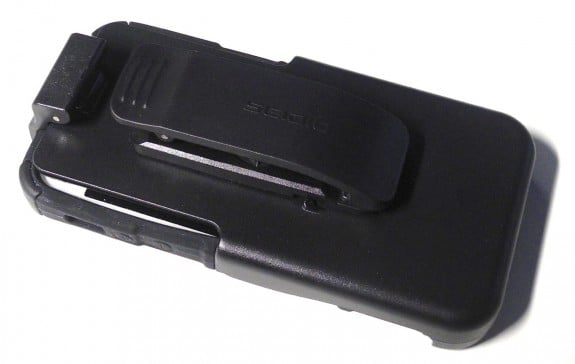 The felt-lined Seidio Holster holds the iPhone 5 while inside the Seidio Active case. The firm clamp keeps it clasped to a belt. A clicking mechanism lets the user rotate the holster in seven positions around a ninety degree range. The clamp doesn't rotate easily, keeping the phone in place while the user wears it on a belt.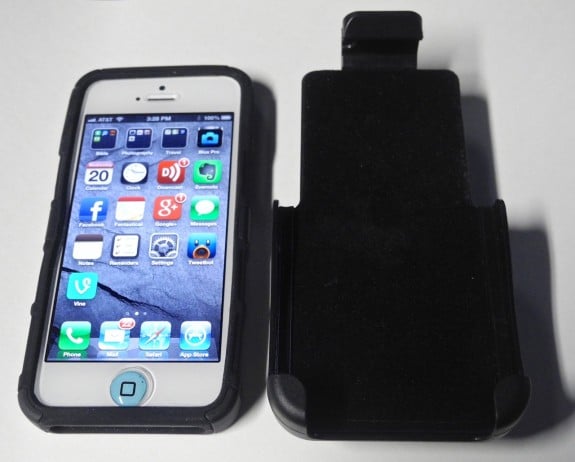 A clip on the top of the holster holds onto the phone so it won't easily fall out of the holster. The clip releases easily to quickly remove the phone and case from the holster for use.
The case and holster come in multiple colors, including black, white, green, red, purple and blue. We liked the black version we tested.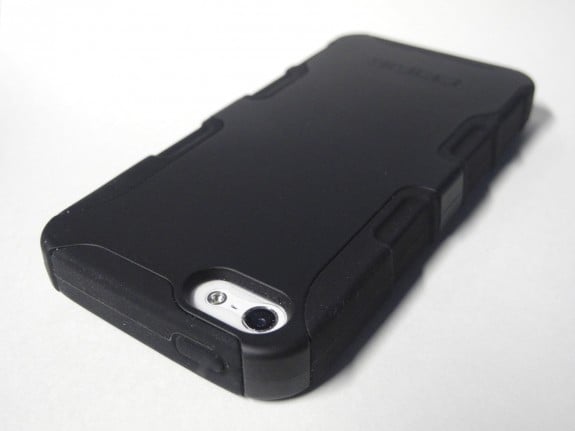 The Seidio Active Combo case and holster function as expected. The dual layer case makes the user more confident their phone will not easily break. The lining and skeleton together don't add too much weight or bulk, keeping it fairly sleek. The felt lining on the holster keeps the screen protected while the phone remains holstered. The swivel clasp that holds the holster on the belt grabs hold firmly and won't easily let go. Despite this, removing the phone from the holster didn't take a lot of fiddling. The phone stays in place when it should and pops out without much work when it it's supposed to.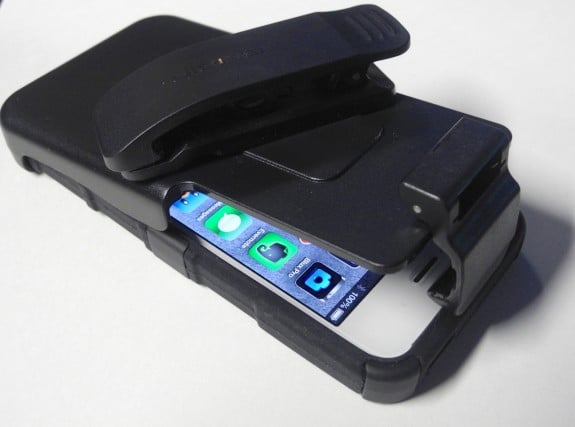 Even at $50 the combination feels like a good value. We're happy to recommend The Seidio Active Combo case and holster for people who want a holster and soft rubber lined case. iPhone 5 users who don't like holsters can get just the case for $29.95. Seidio also sells a version for the iPhone 4/4S.