Hot Notebook, Tablet and Smart Phone News for the Week of March 4th
Here is all the important notebook, tablet and smart phone news for the past week. Obviously coverage was dominated by the iPad 2 announcement, but we have a great collection of new videos and other news to share as well.
Notebook News and How To's from Notebooks.com
ASUS launched a few new gaming notebooks including naked eye 3D in their Republic of Gamers line. HP added Sandy Bridge to the Envy 17 3D which is on sale now.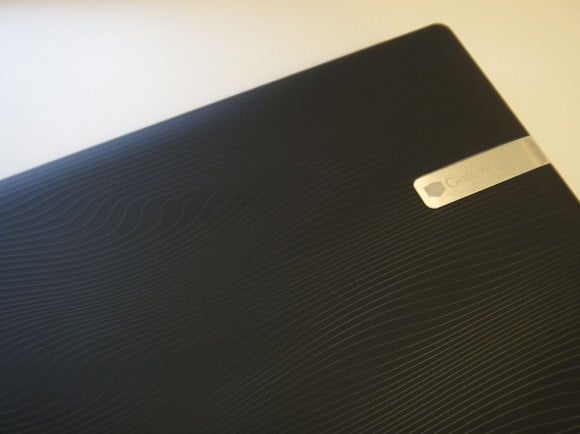 We looked at our first AMD Fusion powered budget notebook from Gateway and so far are pretty impressed with what the Fusion E 350 processor can do. You can see our hands on with the Gateway NV51B05u for more details.
We also looked at five reasons we are still excited about notebooks, including the keyboard, access to the full web, necessity in the workforce and more.
Bing launched a new tool that understands natural language and makes it easier to search for notebooks in your price range.
We spoke to Phil Libin from Evernote and he let us know That future versions for iOS and Android will support some from of inking with drawing or sketching, but the experience will depend on the hardware.  Phil also told us that Evenrote will be getting smarter, with the possibility of recommendations and dynamic information coming to our memories.
We put Onlive to the test and played Just Cause 2 and Dirt 2 on the MacBook Air, it is loads of fun, but you need a fast Internet connection.
Rounding out the week Kevin rooted his Nook Color and looked at the Quirky PowerCurl, a cord wrapper for your Macbook. We dunked our iPad underwater with the DryCase waterproof iPad case, showed you how to sign PDFs on the iPad and how you can use the iPad to teach, all with video.
Tablet News and Opinions from Gottabemobile.com
We covered the iPad 2 launch, which showed us a new thinner, lighter iPad with 2X the performance and 9X the graphical power. Apple also launched the Apple Smart Cover which may have been inspired by the incase Convertible Magazine jacket for the original iPad, a Japanese bathtub cover or the pickup truck bed covers that are found all over the midwest
Chuong was at the event and was able to go hands on with the iPad 2 and the Smart Cover. You can see our iPad 2 Hands on video below. Chuong also goes hands on with the iPad iMovie app.
In the Editorial category, Xavier asked for wireless iPad display mirroring, speculates that most consumers don't know what specs are and that they don't matter. Warner asks if inking is dead and expands on the importance of apps in a tablet's success.
We also showed you how to sell your iPad to Gazelle for $300, so that you can upgrade for $200. I lucked out and sold my iPad for $375 to Gazelle right after launch which means I rented the iPad from Apple for about $10 a month.
We found out that the WiFI Xoom could hit Walmart for $539, a price that could attract some more users to HoneyComb.
It looks like Microsoft could be out of the tablet game until 2012, at which time they better hit the ground running if they want to catch up with Apple and Android.
The RIM PlayBook is arriving on April 10th and Chuong was able to sit down with RIM recently to find out more about what we can expect from the BlackBerry companion.
The HP TouchPad was taken for a spin, and we get to see what gaming looks like on the webOS tablet.
Finally, it looks like the HTC THunderBolt, Verizon's 4G smart phone, may launch on March 10th, but who knows. We could see another delay.

As an Amazon Associate I earn from qualifying purchases.