Hot Notebooks and Laptops From May 2011 [Notebook Reviews]
May is over and we are spilling into the dog days of June, but we wanted to highlight a collection of notebook reviews from May that will help you find the best notebook or laptop for your summer and back to school purchases. In May we reviewed 7 notebooks and a collection of popular notebook accessories which are conveniently rounded up here for your convenience.
Some of our top notebook picks include the Editor's Choice Winning ThinkPad X1 and the Toshiba Satellite E305 Blue Label Notebook available at Best Buy. Each of these reviews will give you everything you need to know about your next notebook purchase including a video review and performance details.
Notebook Reviews – Video Reviews – May 2011
Samsung RV511 Review – $500
The Samsung RV511 is a $500 mid range notebook which has a nice look and feel as well as a good collection of features for a $500 notebook. The retail price for the model we reviewed, the Samsung RV51 A01 is $549 at Best Buy, which may seem pricey given the use of last year's Intel processor, but the overall package comes together nicely to provide a good value for the price
Acer Aspire 7552G-6436 Review – $669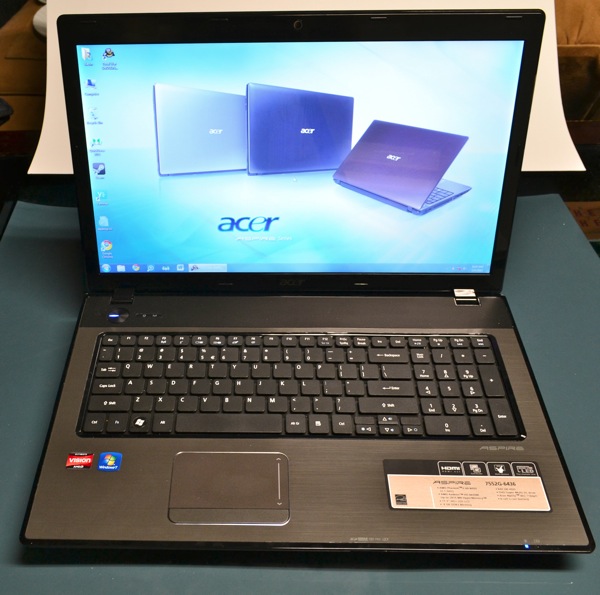 The Acer Aspire 7552G-6436 is one of those systems that will impress the average computer buyer even if more advanced users will be disappointed with it. It has a big 17.3″ display and a full size keyboard making it really a good desktop replacement. You won't be satisfied if you want a lightweight, portable system or want a world-class keyboard. But for people who just want a decent computer to put on a desk and then occasionally take with you, the 7552G is a good option.
ASUS Eee PC 1215B Hands On – $430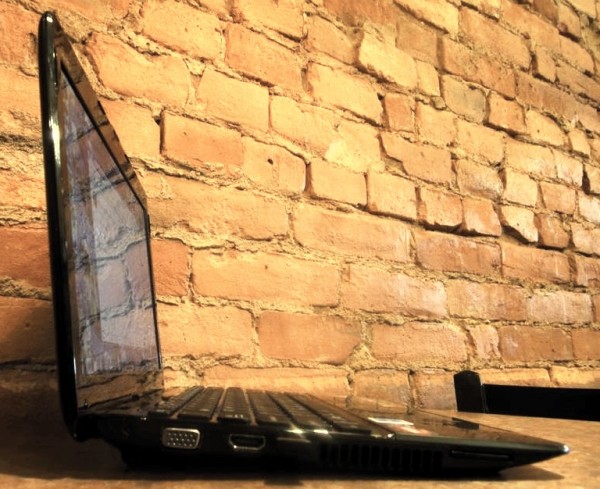 The ASUS Eee PC 1215B is a new AMD Fusion powered ultraportable that delivers an impressive performance in a small package, and delivers great battery life at the same time. The Eee PC 1215B is available from Amazon.com for around $430, which is in line with many other AMD Fusion mini notebooks. Unlike the other notebooks, the Eee PC 1215B has a 12.1″ display that gives you a bit more room to work.
Toshiba Satellite E305-S1990 Review – Editor's Choice – $900
The Toshiba Satellite E305 Blue Label notebook delivers in all areas and is one of the few notebooks you can purchase that includes Wireless Display and the Adapter, WiMax, a metal case, solid design, a standard 2 year warranty, 3 years of anti-theft protection, a backlit keyboard, long battery life and the ability to play games like Portal 2 for around $900.
HP ProBook 6560 Review – $899
The HP ProBook 6560b is a welcome upgrade to the ProBook line and includes hardware and software improvements that end users will notice. The processor is more than capable and notebook has a great case that looks nice and provides durability. Inside, you will find one of the best keyboards we have used and a number pad which will come in handy more than you imagine. Combine the superb hardware with the software and it is clear that the ProBook 6560b is a notebook that IT managers need to consider before deploying notebooks to mobile professionals
Lenovo ThinkPad X1 Review – Editor's Choice – $1,305
The ThinkPad X1 is a surprising business notebook that brings many consumer features, like incredible sound and a backlit keyboard, to the enterprise. While other business notebooks come with similar features, the execution and typical high end keyboard from Lenovo continues to set the standard in how a notebook keyboard should look and feel. Dolby Home Theater v4 is impressively packed into this rugged enterprise notebook and quite literally will blow you away the first time you hear it.
The X1 comes in nearly a pound lighter than the ThinkPad T420, yet doesn't need to sacrifice on power or ports with USB 3.0, HDMI and DisplayPort standard. Topping off the X1 is the notebook's amazing RapidCharge battery technology that takes you from zero to 80 percent in 30 minutes. We were surprised just how fast the X1 charged, even while we used it. The feature set on the ThinkPad X1 comes together to deliver a business notebook you'll actually want to use at home, even if you have a MacBook Pro nearby.
Dell Latitude E5420 Review – $1,228
The Dell Latitude E5420 may not have the same sleek lines and rugged features as the E6320 or E6420, but an incredibly solid build quality, good traditional keyboard, antiglare screen and low starting prices combine to offer a reliable business notebook that won't break the bank. The ability to work with other Latitude E Family docks and batteries is a big plus, and hopefully your IT guy will spring for a dock and a set of external speakers for your desk.

As an Amazon Associate I earn from qualifying purchases.