House of Marley Legend Review: In-Ear Headphones
The House of Marley Legend In-Ear headphones are the top of the line earbuds from the environmentally conscious company that bears the name of the famous musical family.
House of Marley makes a full line of in-ear and over the ear headphones from $19.99 up to $199.99, all with Marley flair and a focus on sustainable materials, durable design and in our experience with the Legend In-ear headphones — very good sound.
The House of Marley Legend headphones are made from sapele and maple wood with a recyclable aluminum that combines for a sharp look that is stylish, but not outlandish like many pricey headphones on the market today.
The cord is covered in fabric, which House of Marley claims reduces static to deliver clearer sound. In use this cuts down on tangles and at four feet it is just the right length. The plug is a L-shaped connection with enough clearance to fit in most cases, including the OtterBox Commuter Wallet. This is a gold-plated connector and there is an airline adapter included.
The cord also features three button remote and microphone. The remote works on the iPhone, iPad and iPod touch as well as on some Android phones, but it is mainly there for iOS users. This lets users control volume, activate Siri, play, pause and skip tracks without digging the phone out of a pocket. For travel users can carry the headphones in a small leather pouch, though they stood up to months of use without this protection.
In-ear headphones need to fit just right to be comfortable and deliver good sound. Without the right tips, this style of headphone can't be worn for a full movie or workout session. House of Marley includes five tips from a standard bud to a flanged design so it's easy to find a tip that will fit your ears and listening preference. The headphones are light and the earbuds stay in even while working out.
The House of Marley Legend In-ear headphones may come with the name of a famous Reggae singer, but these headphones are not genre specific. Over the past several months we've listened to Eminem, Daft Punk, Kaskade, Ben Harper, Allison Krauss, Bob Dylan and dozens of other artists spanning many popular genres.
Unlike many in-ear headphones that strive to pack in as much bass as possible the House of Marley Legend headphones strike a fine line, delivering an enjoyable level of bass that doesn't overpower the rest of the sound. For most music the middle is not muddled, which is another issue I hear in many cheap headphones. Listening to music on the Legend headphones after hearing the same track on Apple's headphones results in much more detail that allows the listener to hear instruments and sounds that didn't carry through the cheaper headphones.
In addition to listening to a wide variety of music, these headphones sound good for movies as well. We watched Pacific Rim and a collection of action and comedy movies with the House of Marley Legend headphones and they were comfortable enough to wear for the full length of a film. The headphones delivered good sound for high-action sequences and delivered crisp dialogue even in noisy and busy settings.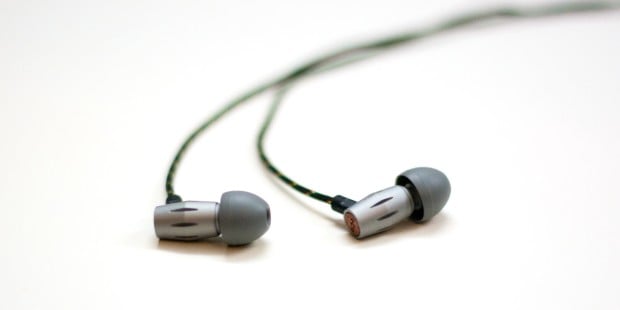 The headphones seal out most exterior noise, though I've yet to take a flight with them. With the volume at 50% I cannot hear my mother-in-law talking across the room. While wearing these in a coffee shop I could not hear most nearby conversations or poorly chosen house music.
I used these headphones to make phone calls to co workers and family during the review period and callers often noticed I sounded better than the Bluetooth headset I normally use. Unlike the Apple Earbuds that come with new iPhones, the remote control and microphone is at the point where the headphones split to go to each ear.

As an Amazon Associate I earn from qualifying purchases.