House of Cards Season 4 Release Teased with New Trailer
We're just under a month away from the premiere of House of Cards season 4 and a new trailer has released giving us a better look at what we can expect this time around.
House of Cards season 4 will release on March 4, which is a little later than past seasons, but it still falls under the same time window that the show has always had, but one thing that's for sure is that viewers are dying to know what happens next in the Underwood-occupied White House.
The Netflix original series follows around President Frank Underwood as he does everything he can to stay in power, however sinister. Season 4 will likely follow President Underwoods re-election campaign, so it should be a good one.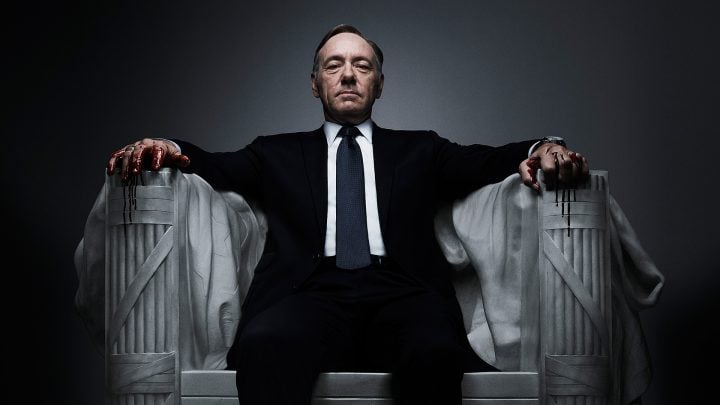 House of Cards is one of Netflix's many original series, but it has become one its most popular series by far, receiving many Emmy nominations and Golden Globe nominations.
While Netflix released a trailer last month for the upcoming season of House of Cards, the company has just released a new trailer, which gives us a lot more footage from season 4, providing a handful of clues that tease what will happen.
Season 3 of House of Cards didn't end on quite a huge cliffhanger like previous seasons have, but viewers are no doubt looking forward to seeing what happens and how the story progresses from where it left off at the end of season 3.
It should be a busy year for Netflix and its original series. The company recently announced premiere dates for new seasons of its TV shows, including Orange Is the New Black, Jessica Jones, Daredevil, and more.
Season 4 of Orange Is the New Black will premiere on June 17, while Unbreakable Kimmy Schmidt season 2 has been officially set for April 15.
On May 6, Grace and Frankie season 2 will arrive, starring Jane Fonda, Lily Tomlin, Martin Sheen and Sam Waterston.
As for Daredevil, season 2 will be arriving on March 18.
Netflix also has a handful of new shows releasing this year, including Black Mirror, Flaked, The Ranch, Lost & Found Music Studios, Kong: King of the Apes (animated kids series), Marseille, Word Party (kids show), Stranger Things, The Get Down, and Love.

As an Amazon Associate I earn from qualifying purchases.